While the high-tech Porsche 919 Hybrid Evo was trying to set a new lap time record on the Nürburgring's insanely long Nordschleife course, I couldn't help being distracted by the action happening on over on the grand prix track. Big, rowdy, diesel-belching race trucks were sliding around the curve at the end of the track in practice. I think I found redneck heaven.

(Full disclosure: Porsche paid for travel, lodging and food to bring me over to watch them set a new Nordschleife record. I got distracted.)
Here it was, right across from Porsche's ultimate showcase of modern technology: The ADAC Truck Grand Prix, which that plays right to my lizard-brain's desire for chaos and noise. Bonus: it's part of a whole European Truck Racing Championship. That's right, there's more.

G/O Media may get a commission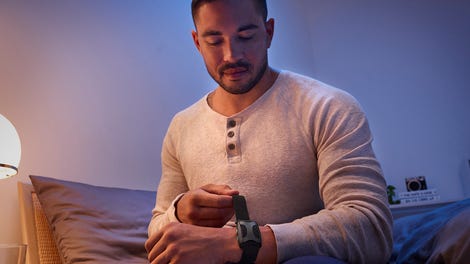 The other Americans on the trip and I wandered through the Truck Grand Prix paddock in awe the night before Porsche set its lap record. Most trucks were the cab-over style more popular in Europe, although I did see one or two with then engine compartment hanging out in front. The cab-over race trucks were especially neat, because there was a huge air tunnel feeding a radiator far underneath the cab, with the engine set way back in there.

Even bigger trucks served as the race trucks' haulers, some with specialized cut-outs for a race truck to back onto the flatbed.

A semi in the infield was decorated with the field of big rigs crowding into a corner, fireworks, explosions, bike jumps and some singer in a cowboy hat to advertise the weekend. Fancy custom trucks were sprinkled throughout the fan areas of the infield. I, a Texan, felt right at home.

Seeing them in action and digging up the highlight reel after Porsche set their record was the real kicker. Why on earth is truck racing not more popular in America?
Look, we're the proud land of monster trucks, so clearly we enjoy the spectacle of seeing big things go vroom. These guys aren't afraid to bash doors, either, which is also something we seem to appreciate in the good ol' U.S. of A. Truck racing wasn't featured in the opening scene of Smokey and the Bandit II for no reason, either. It was there because it ruled.

Sure, I know we have truck racing here, albeit usually at smaller venues on a more grassroots level, or in spurts of truck-racing excitement that eventually fade away. But this was the Nürburgring, man—and there's a whole FIA-sponsored championship of venues like the 'Ring, including Le Mans' Bugatti Circuit, the Hungaroring and Zolder.

Do you know how much I'd love to see trucks run up the steep hill to the Turn 1 hairpin on Circuit of the Americas, bang doors on Laguna Seca's corkscrew or drift around a NASCAR short-track like Martinsville? My goodness. Somewhere, a bald eagle is shedding a single red, white and blue tear just thinking about the sheer beauty of racing trucks on America's most famous race tracks.
Look, I'm not going to just sit here and let us be out-America'd by a bunch of Europeans. I'm going to complain on the internet about it, because my pro big rig racing budget is exactly $0. Still, you have to admit that this is the most American thing I've ever seen outside of America, and I'm in love with it forever and ever.

If you feel like wasting an entire afternoon in the name of life, liberty and the pursuit of happiness-inducing race trucks, the European Truck Racing Championship posts all of its races on YouTube.