The Lincoln of the present doesn't know how it should reign. Our Nice Price or Crack Pipe LS however, is the once and future king. That is, if this one doesn't come with too princely a price!
It's no surprise that yesterday's 1984 Dodge Rampage pulled off an impressive 88% Nice Price win. After all, at less than two grand and running, it'd have to be tainted by a gypsy curse or the un-vanquishable stench of butt sweat to do otherwise.
Let's play word association. I'll say a word and you say the first thing that comes to mind. Camel. Toe. Good. Shake. Dat Ass. Excellent! Lincoln…. Lincoln… Helllo?
Yeah, that's pretty much Ford's problem right now, and in fact for the past couple of decades. Nobody it seems knows what to do with the company's blue hair brand, Lincoln. The marque's cross-town rival, Cadillac, seems to have found its groove. They offer cars that people with a pulse might actually want to drive. Lincoln however, well just like Gertrude Stein famously posited about Oakland, there is no there, there.
G/O Media may get a commission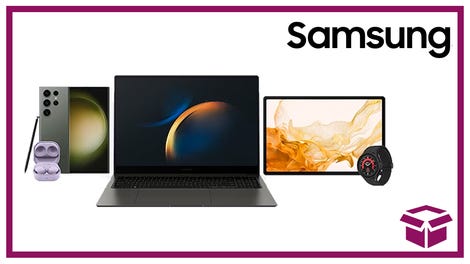 24 hour deals
Discover Samsung - Daily Deal
Of course that wasn't always the case, and perhaps the brand's last gasp at making a cool car that somebody would actually like to drive rather than ride in the back of was the DEW98-based 1999-2006 LS series.
Today's 2001 Lincoln LS comes with the entry level V6 - a 210-bhp edition of Ford's 2,967-cc Duratec DOHC mill, and a sassy attitude. That's perhaps not as exciting as the 252-horse V8 that was also available, but backing up the six in this case is a Getrag 221 5-speed manual. Ooh, la-la!
Be forewarned however, that's not the most robust of cog boxes so before you start with the images of a Coyote transplant dancing in your heads keep in mind that the mill would need to bring a date to the lots-o-ponies dance. Alternatively, you could just enjoy this car for what it is, the last Lincoln with RWD and a stick, and a pretty decent ride if memory serves.
This being a 2001 means it's the second model of the LS's short run. Motor Trend anointed it Car of the Year upon its 2000 debut but that accolade holds about as much gravitas as Publisher's Clearing House informing you that you may have already won.
With 142K on the clock, this one still seems to have some years left in it, although it does show a bit of its age on the exterior. The seller is nice enough to point out both the plusses and negatives in cartoon bubbles, however.
The biggest issues seem to be paint related as the clear coat is clearly in need of a new coat in places. There's also some hazing of the headlight covers, which of course is par for the course in cars of this age. Still, there is a receiver already to go in case you want to tow something. Also, the chromed factory wheels look to have never been curbed, which is a bonus.
The interior is likewise very serviceable, and honestly this is one of the best that Ford did at the time. The dash was shared with the T-bird and as this is described as being heavily optioned, it'll give you plenty of buttons to push.
When new, these cars sold for a base of thirty grand, and while sales were brisk initially, their appeal, and that of their taut but somewhat generic Germanic styling, somewhat faded from peoples consciousness. Eventually, the LS suffered from the singular fatal flaw that it was a Lincoln, and really what more damning curse could one have?
That legacy means that this tidy LS could probably be had on the cheap, and in fact the seller is asking but $3,000 for its hand in marriage. What do you think, is that a deal for a car that is rare and pushes a lot of the right buttons? Or, is this a Lincoln with a price that's stinkin'?
You decide!
Ventura Craigslist, or go here if the ad disappears.
Help me out with NPOCP. Click here to send a me a fixed-price tip, and remember to include your Kinja handle.