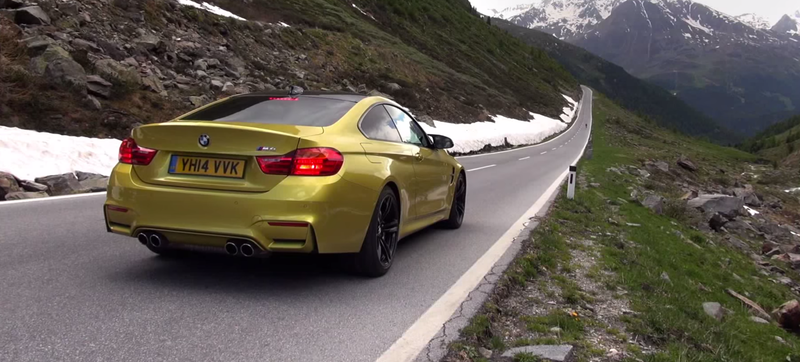 If you could go on a road trip in any new car right now, what would you take? I'd go with the Alfa Romeo 4C, but the 2015 BMW M4 is probably a close second. That's what the luck bastards at the UK's Auto Express did recently.
The magazine's Mat Watson took the new M4 on a nice little jaunt across Europe, starting in Austria and working his way through Germany, to the Nürburgring, and back home. That's one hell of a long trip, but when you're in a brand-new 425 horsepower sport coupe that gets eyeballs wherever it goes, it's probably worth every second.
Watson describes the M4 as a relaxing car to drive when you're not hard on the throttle and phenomenally fast when you are, but he has the same complaint a lot of us have — that it sounds artificial, and nowhere near as good as the old M3's V8.
It may have lost a little character compared to the old car, but you cannot argue with its performance.