Hella Shitty Racing brought us the world's first turbodiesel Porsche 911 in Ferkel the Nein-11, a Volkswagen Jetta TDI swapped 24 Hours of LeMons entry sure to make purists everywhere cringe. Now they have their diesel Porsche appropriately themed.
There's a certain aspect of the 24 Hours of LeMons that has gone past mere "eh, just bring a beater and tack some stuff onto it" shenaniganery into "let's make something cool." It gives me the warm fuzzies to know that a fellow 944 team helped kill the People's Curse once and for all, else we'd probably never see as many cool builds out there. Let me put it this way: there's less incentive to build something akin to the road-racing plane or rat rod Model T if some fartwaffle is going to vote to crush it because you're faster than he is.
Something tells me the die-hards at Hella Shitty Racing wouldn't have cared if the Curse was still in effect or not given their lack of sympathy for this Porsche, but it clearly falls into the newly thriving "build something cool and go race it" category.
G/O Media may get a commission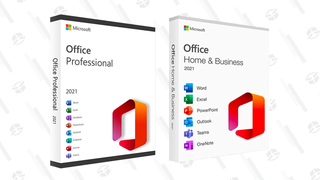 89% off
Microsoft Office Professional 2021 Lifetime License
(Click for video of, uh, that's not a flat-six.)

Porsche may be best known for their sportscars, but let's not forget that their first diesel model wasn't an off-road Cayenne: it was a tractor.
As much as I support their previous "Sonoma Raceway Boys" theme, the Porsche tractor is historically accurate. This utilitarian tractor is the ultimate diesel Porsche.
They recently tested their re-themed creation at a Porsche Club of America autocross. "Only 1 in approx. 5 P-car zealots shook their head." explained team member Philipp von Weitershausen.
The team will be racing this be-all and end-all of Porsche diesels at the Arse-Freeze-A-Palooza, back in Sonoma in December.
Photo credits: Philipp Ludwig Paul Thaddaeus Freiherr von Weitershausen (911), AP Images (Tractor)
Video credit: Bradley Brownell