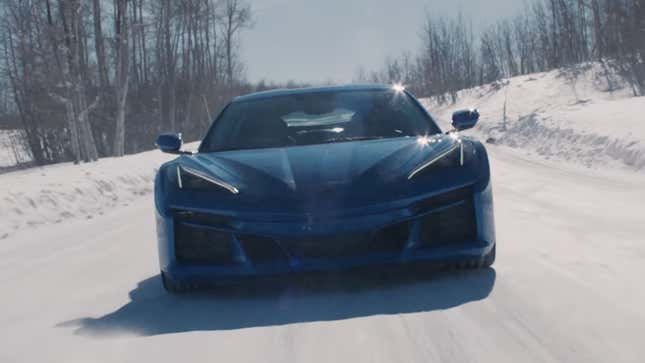 Chevrolet is giving us another official look at its upcoming 2023 Corvette E-Ray, and while today's 24-second teaser video posted on Facebook doesn't give us too much to see, there are a couple of very important and very neat things we can learn from it. Chief among which: we now know when the company will be officially unveiling the hybrid Corvette.
Best Corvette Generations, According to Bob
According to the video, the whole world will get to see the all-new Corvette E-Ray on January 17th. That means there's less than a week before we get to feast our eyes on HyVette and officially learn all of the juicy technical details.
Something else viewers are able to glean from the teaser is that the 2023 E-Ray will have a pure EV driving mode – which Chevrolet is calling "Stealth" – meaning the car will be able to drive for some distance using only silent battery power. This isn't exactly something new in the world of hybrid vehicles, but it's cool nevertheless to see a Corvette moving in complete silence. There's no word on EV range, but there does not appear to be a charging door on the body of the E-Ray.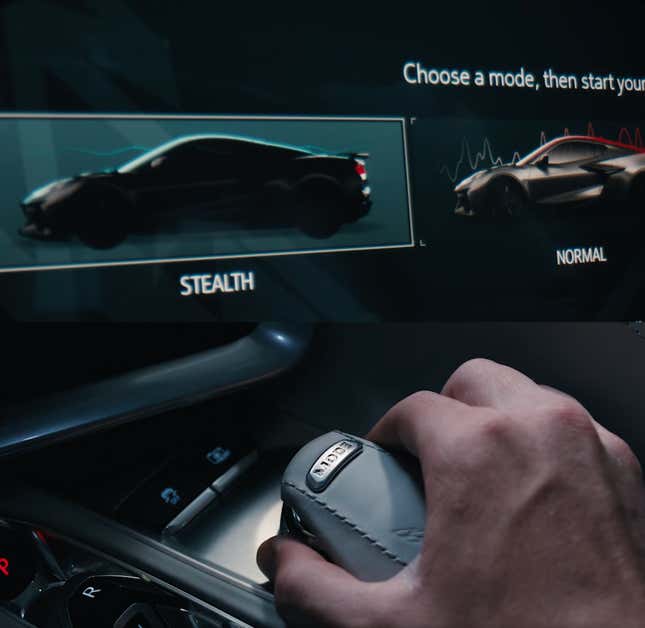 The video also gave us our first official look at the E-Ray without any camouflage. For the most part it looks like your run-of-the-mill C8 Corvette. That being said, quick shots and a 24-second video do not give the viewer much of a good look at the E-Ray. It is a teaser after all.

All that being said, as we have previously reported, the E-Ray's configurator accidentally went live online back in December. It may be gone now, but screenshots are forever.
The E-Ray uses the wider bodywork of its internal combustion sibling, the C8 Z06, but has a different exhaust setup. Two pairs of exhausts are mounted on either side of the car, while the Z06 has quad tips all in the center.
Back in November of 2022 we reported that the E-Ray will most likely pair the tried-and-true 6.2-liter LT2 V8 with an electric motor on the front axle. That means the first hybrid Corvette will also be the first all-wheel drive Corvette. There are even reports of more hybrid variants down the pipeline that could culminate in a Vette with more than 1,000 horsepower.
As for the horsepower and pricing on the E-Ray? We'll just have to wait 'til next week to learn more.