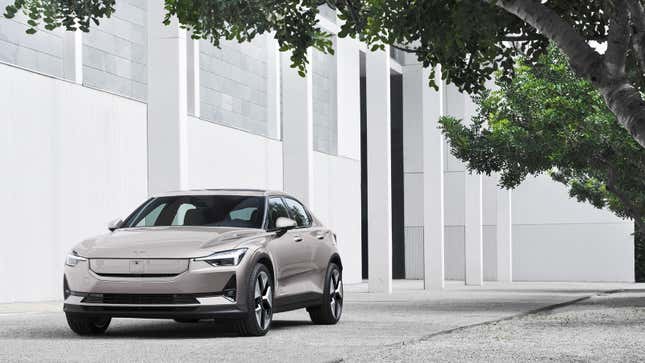 The Polestar 2 was the Swedish automaker's first foray into all-electric vehicles after dabbling with hybrid power in the Polestar 1, which was a flag in the sand showcasing its design and technological know-how. But, it's been around for a few years now, so an update was definitely in order. To bring the car more in line with the competition, Polestar has given the electric sedan an updated front end, new motors and quicker charging.
This NYC Garage Takes Vanlife To The Next Level | Jalopnik Visits
First up, let's talk about the new motors. The Polestar 2 comes with new motors and new inverters across all models, including the single motor and performance packs.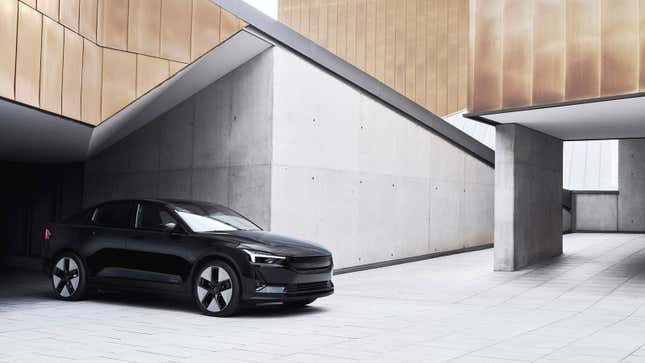 The single-motor variants are now rear-wheel drive, with a new permanent magnet motor and silicon carbide inverter powering the back wheels. In the long range model, power output from the motor is 220 kW, up from 170 kW in the old car (equivalent to 299 hp).
Power is increased again in the dual-motor version, which now has a rear-drive bias that Polestar says should "increase driving pleasure." The Long Range Dual Motor Polestar 2 has increased its power from 300 kW to 310 kW, which is equivalent to 421 hp.
With the Performance pack, you now get up to 350 kW of power (476 hp) and a much quicker 0 to 62 mph time of 4.2 seconds. If you're interested, that's quicker than the Alfa Romeo 4C.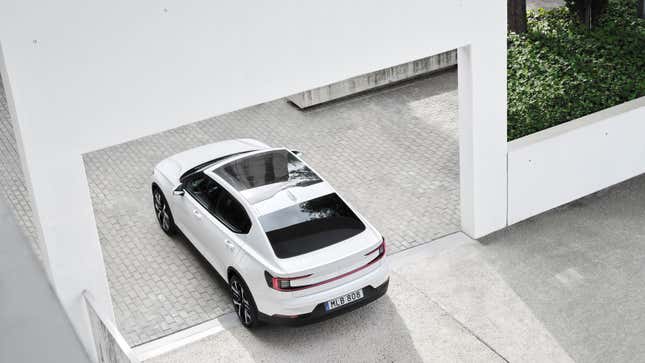 But, the 2024 Polestar 2 isn't all about hitting 60 mph a bit quicker. On the new cars, you now also get faster charging options. The upgraded batteries in each model now enable faster charging rates of up to 205 kW for long-range batteries and 135 kW for the standard-range models.
As well as faster charging, those new batteries also bring improved range across the lineup. The Long Range Dual Motor and the Performance Pack models both cover 270 miles before you need to stop for a "top up." The Long Range Single Motor Polestar 2 will travel an impressive 300 miles per charge. This puts it in line with the long-range models from the likes of Tesla.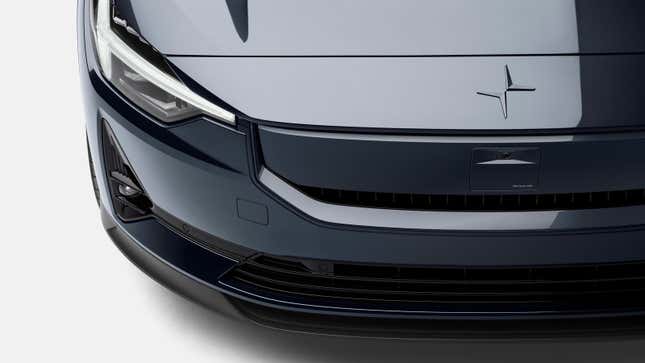 The final change you'll notice for 2024 is at the front end. Gone is the black grille, replaced by the same smart fascia you'll find on the upcoming Polestar 3 electric SUV. This area, called the SmartZone, houses some of the vehicle's most important tech. This includes active safety features like a front-facing camera and mid-range radar. Other upgrades for the '24 model include driver awareness features as standard. You also get a wireless phone charger in every model, which, I guess is nice to have.
The 2024 Polestar 2 is available to order now and deliveries are expected in the third quarter of 2023.
Update Jan. 26, 2022 at 4:42 p.m. ET: This post has been updated to reflect the U.S. battery ranges measured using EPA testing for the Polestar 2. The European battery ranges, which are based on the WLTP cycle, are as follows:

Long Range Dual Motor with performance Pack: 592 km (368 miles)

Long Range Dual Motor: 592 km (368 miles)
Long Range Single Motor: 635 km (395 miles)
Standard Range Single Motor: 518 km (322 Miles)