The Alfa Romeo 4C is a fantastic sports car suited only for crazy masochistic speed freaks. For those reasons and more it hasn't exactly set the sales charts on fire, so a new report today about its possible discontinuation has sparked some online obituaries. Here's why that's a little premature.
Autoline Daily, citing a report from Auto Forecast Solutions, says that the 4C is slated to die in 2020 with no second generation in the pipeline. Alfa Romeo is being rebuilt as a kind of Italian BMW competitor, and those plans won't include snarling, two-seat mid-engined sports cars with no power steering. And a slow-selling one at that—only a couple dozen get moved a month, despite being the only Alfa Romeo you can buy in the U.S. right now.

But 2020 is a ways away, and by then the car will have been on the market for almost six years. To announce the 4C's demise today his is like reporting "Current Generation Mustang To End Production Eventually." Of course it will.
And whether the 4C will get a direct replacement or not, parent company Fiat Chrysler's five-year plan still calls for two "specialty vehicles," one of which should easily be another sports car. Or two.
Here's what Fiat Chrysler told us in a statement:
There have not been any official announcements regarding the Alfa Romeo 4C or 4C Spider product cycle.

While you know we cannot comment beyond the current model year, know that these two cars are important to the Alfa Romeo brand.

Our 4C and 4C Spider supercars set the stage and complement the all-new Giulia sedan by exemplifying the purest form of Alfa Romeo DNA through race-inspired performance, advanced technologies, seductive Italian style – all for an exhilarating driving experience unlike anything else in the market. And we continue to add excitement to both of these models, including the additional personalization features for 2016 (Akrapovič dual-mode exhaust, carbon fiber appointments, etc.) 2020 is a very long time away.
G/O Media may get a commission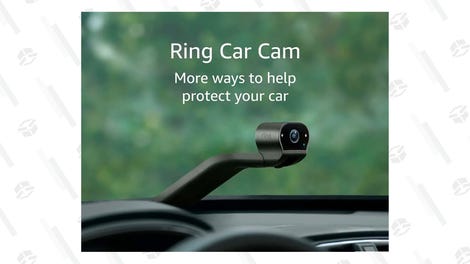 If that's true, you have time to enjoy the 4C. And you should.
Here's the thing about the 4C: it's kind of terrible. The lack of power steering makes it unappealing to all but the most hardcore of modern drivers. It really probably should have had a manual option. It's cramped and small and the interior is extremely compromised. It's loud and has a brutal ride. It's really quite a handful to own and drive daily, especially compared to relatively comfortable and well-equipped competitors like the Boxster and Corvette. It's been dinged repeatedly by testers for its build quality—on one I had last year, the radio stopped working entirely a couple times.
But all of that is what makes it so damn great. The 4C doesn't suffer fools or posers. It is, indeed, only for the most hardcore of modern drivers, and those brave enough to buy in get superb handling, a monster of a tiny four-cylinder engine, and a howling symphony of noise everywhere they go. It's easily one of my favorite new cars for sale, in spite of all its flaws.
A proper Italian car should be great and terrible in equal measure. The 4C does that in a way that makes it unlike any other car on the market. With any luck, it will be around for a while, even if only crazy people buy it.