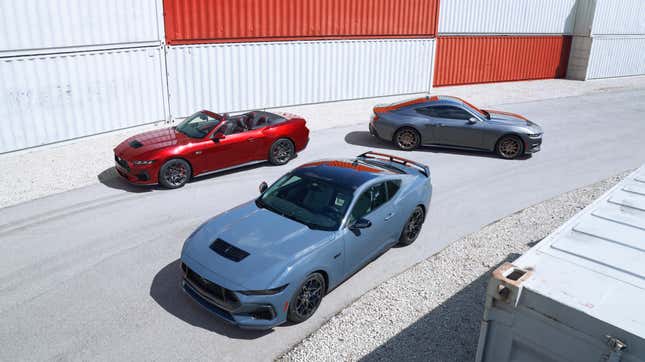 Do you remember back in February when we reported on pricing for the new 2024 Ford Mustang? You can forget about some of those prices, at least on the V8 models. Motor Authority reports that Ford has increased pricing on the '24 Mustang GT and Dark Horse.
Ford Has Built 150,000 Mustang Mach-Es Already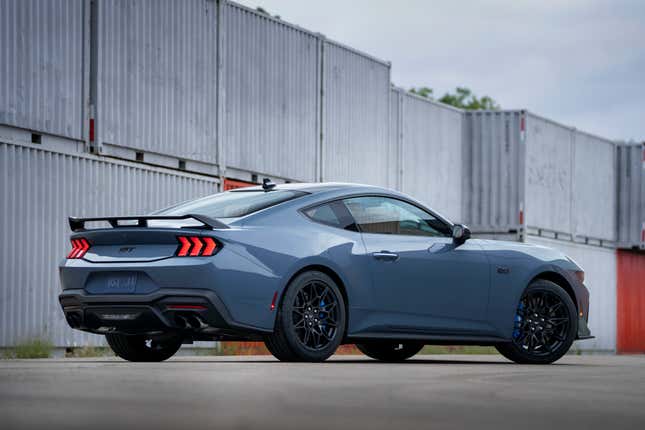 If you want any of the V8 trims of the new Mustang, they're going to cost you a bit more than previously reported. If you're wondering how the price of a car can be raised before it even goes on sale, Motor Authority confirmed with Ford the price increases are due to a gas guzzler tax — which the V8 models have been hit with due to not meeting fuel economy standards— and, as Ford puts it, "strong demand."

Including the $1,595 destination charge, pricing is up $1,000 on both the Mustang GT ($44,090; previously $43,090) and GT Premium ($48,610; previously $47,610). The Mustang Dark Horse's price is up $1,300 ($60,685; previously $59,565) while the Dark Horse Premium's price is up $1,400 ($63,460; previously $62,060).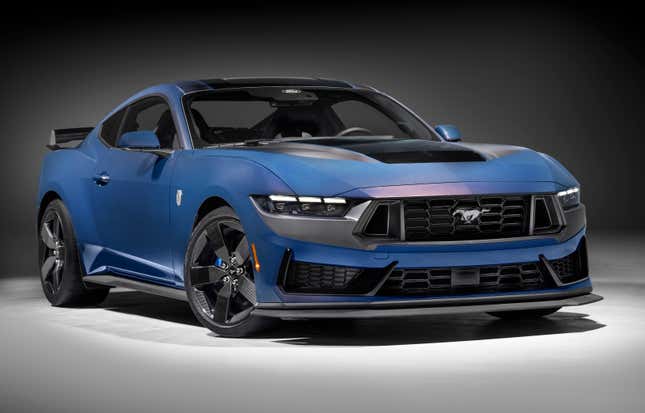 Ford confirmed that the prices for several Dark Horse options have increased as well. The appearance package is up $250 ($1,500), the handling package is up $495 ($4,995), and the most expensive option of them all, the carbon fiber wheels, has gone up another $500 ($8,995). This means a fully loaded out Mustang Dark Horse will be nearly $84,000.
For those with lighter bank accounts, pricing on the Ecoboost models is staying the same. The 2024 Ford Mustang is set to hit dealers this summer.