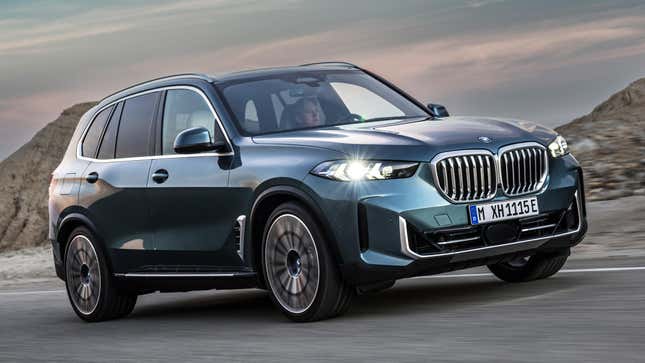 The current-generation BMW X5 has been around since the 2019 model year, which means it's time for an update. Having seen the grilles BMW has recently thrown on the M4, 7 Series, and iX EV, that news could have you justifiably worried about the new X5 and X6. The good news is, BMW restrained itself. The 2024 X5 and X6 don't necessarily have small grilles, but considering what BMW has done to other models lately, the company's designers appear to have kept themselves in check.
Styling is always subjective, but I think BMW did a great job updating the X5 with new headlights and a tweaked grille. The design isn't a wild departure from the current SUV (sorry, SAV — Sports Activity Vehicle), but overall, it's a good-looking vehicle. Unfortunately, an illuminated grille is now an option on the X5 sDrive 40i, X5 xDrive40i, and X5 xDrive50e, but the standard-equipment grille stays dark, thank heavens.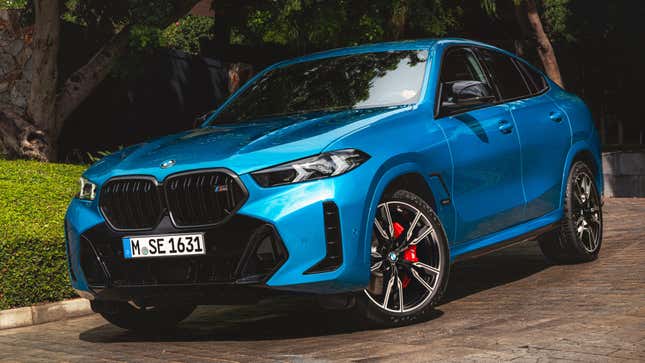 As for the X6, well, it's still an X6. This update's a little harder to praise. People who buy the X6 are probably going to love it, and there's nothing wrong with that. It's just difficult for this particular beholder to see the beauty here.
Inside the cabin is where you'll actually notice the biggest changes. There's now a large curved screen that combines the instrument panel and center screen into one piece. But they're actually two separate screens: a 12.3-inch display for the driver and a 14.9-inch touchscreen for infotainment duties. The upright shift lever has been replaced with a toggle, which cleans up the center console but also may frustrate drivers used to a traditional shift lever.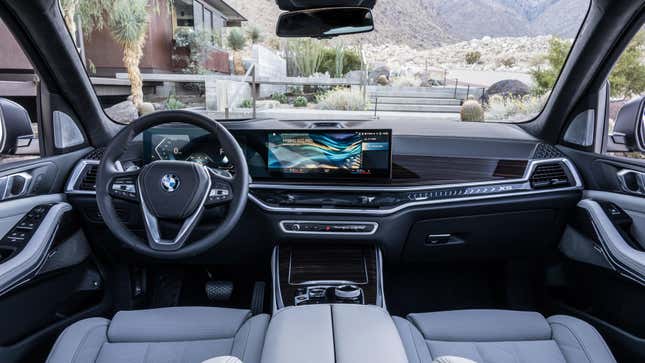 One of the more significant updates comes in the X5 xDrive50e's plug-in hybrid powertrain. It pairs BMW's latest 3.0-liter turbocharged inline-six with a more powerful electric motor good for 194 hp and 331 lb-ft of torque. The total system output is now 483 hp and 516 lb-ft of torque, which BMW says is enough for the xDrive50e to hit 60 mph in 4.6 seconds. The 25.7-kWh battery is also about 25 percent larger than before and should be good for about 40 miles of all-electric driving before it needs a charge.
Other variants get a 48-volt mild hybrid setup with an electric motor that makes up to 12 hp and 147 lb-ft of torque for better fuel efficiency and smoother auto start/stop. All X5 and X6 models use an updated eight-speed automatic transmission. The more pedestrian X5 and X6 xDrive40i, meanwhile, don't get the plug-in hybrid's battery, but they do get a 3.0-liter turbo inline-six that makes 375 hp and 383 lb-ft of torque. According to BMW, that's an extra 40 hp and 51 lb-ft of torque compared to the engine it replaces. It also gives the 40i models a reasonably quick zero-to-60 time of 5.2 seconds.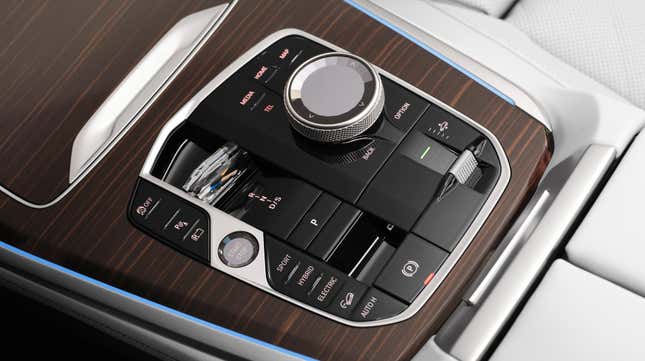 Upgrade to the X5 or X6 M60i xDrive, and you get BMW's latest 4.4-liter turbocharged V8 that's paired with that same mild hybrid system. It's good for 523 hp and 553 lb-ft of torque, which can launch either vehicle to 60 mph in a claimed 4.2 seconds.
There are more tech features, too, including Highway Assistant, which is part of BMW's Driving Assistance Professional Package. At speeds of up to 85 mph, it allows drivers to take their hands off the steering wheel on the highway, but it's not a Level 3 system yet. Drivers are still expected to pay attention to the road and be prepared to take over if the system needs help. It also includes something called Assisted View that shows the driver what vehicles the sensors are currently detecting, which could help them anticipate a problem before the car does.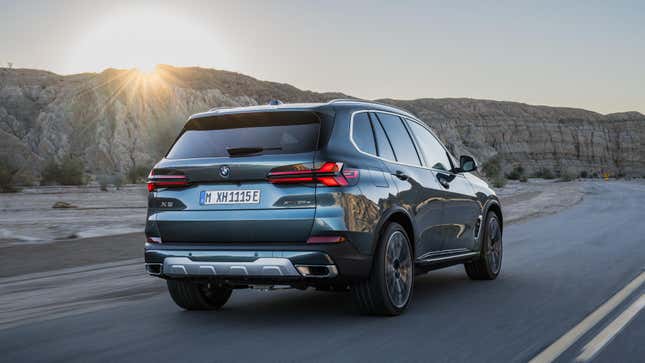 There's also an optional advanced parking assist feature that offers something BMW calls Reversing Assistant. According to the release, "The vehicle can store the steering movements for any section the vehicle has just driven forward through at no more than 22 mph. The system is then able to reverse the vehicle for distances of up to 50 meters by steering it back along the same route." Add the Parking Assistant Professional package, and that distance increases to 200 meters. It also adds a feature called Maneuver Assistant that can remember up to 10 maneuvers at different locations. When the car reaches a saved start point, it can then take over the driving for up to 200 meters each, or 600 meters total if you save multiple start points in a row. So, for example, if you have an assigned space in a parking garage, your X5 could take over when you enter the garage.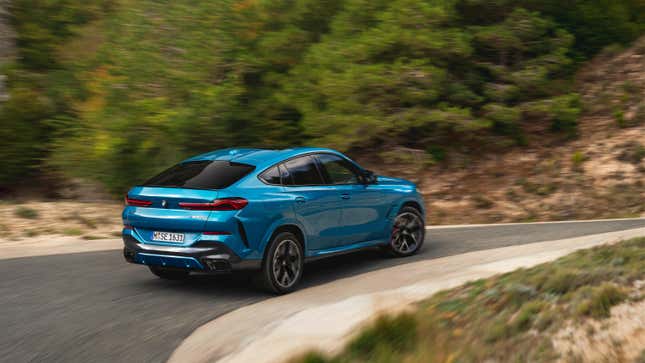 Pricing for the X5 starts at $65,200 for the sDrive40i; the xDrive40i is $67,500, the xDrive50e is $72,500, and the M60i xDrive is $89,300. The X6 xDrive40i, meanwhile, starts at $73,900, and the M60i xDrive is $93,600. Production is currently scheduled to begin in April.