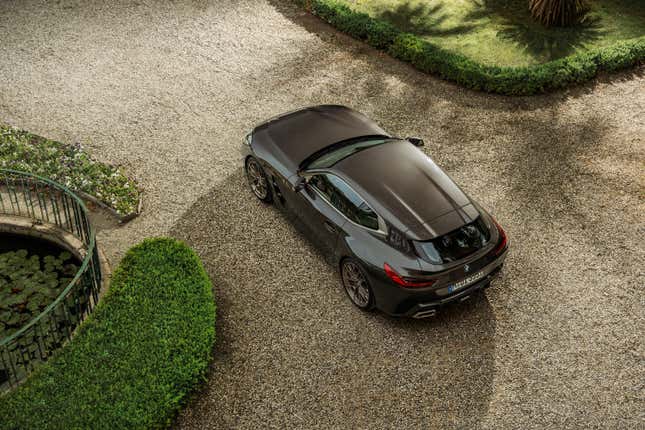 BMW takes the Ville d'Este Concours pretty seriously, so it tends to roll out concept cars for the event that manage to warm even my cold, shriveled concept-hating heart to its very core. Take, for example, the Garmisch concept, which originally existed in 1970 and then vanished like a toot in the wind only to be recreated in 2019. Or, if more modern-looking cars with wild aero are your thing, you may remember the 3.0 CSL 'Hommage' car from 2015.
What Car Should You Buy: An SUV With Some Horsepower Dammit
Well, ze volks from Munich are back at it for 2023, and this time things are a teensy bit tamer and less historically focused, but that's forgivable because this year's concept is an honest-to-god shooting brake. It's called the BMW Concept Touring Coupe, and it appears to be a modern take on the beloved Z3 and Z4 coupe models with bonus Z8-like wheels. It's pretty good, and frankly, the worst thing about it is that BMW is only building this one.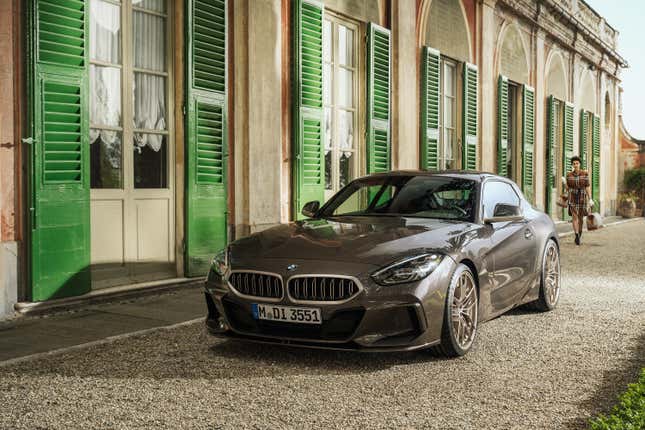 Details on the car's bones are scant, but by using my decades of being an insufferable Euro car nerd and clapping the ol' eye-crometers on the provided images, I'm going to say that it's Z4 based. BMW makes no mention of powertrain specs, so it's safe to assume that there's nothing more exciting under the hood than the Z4 M40i's inline-six.

What is worth talking about is the brand utilizing the legendary Hofmeister kink for the Concept Touring Coupe. If you don't know what that is, it's the sharp bend of the window and window trim on the vehicle's C-pillar. It's a hallmark of BMW's design ethos through the years, and whenever the company does something without it, the absence is notable.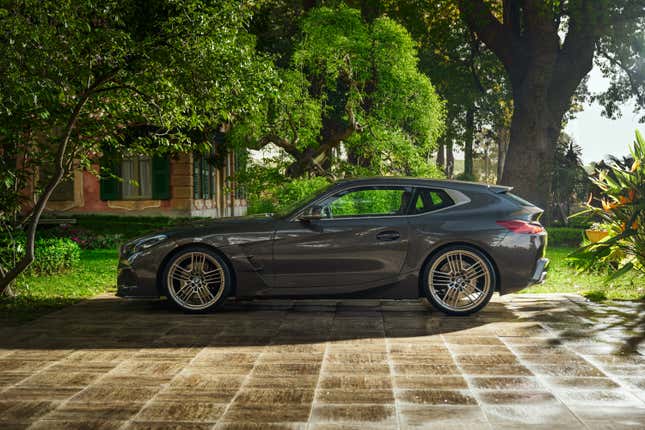 Other highlights of the Concept Touring Coupe are its special one-off Sparkling Lario paint which uses a grey-brown base with tons of blue flake. It looks good in photos, and I expect it will look stellar in person, particularly in direct sun. The leather-clad interior of the concept was done in concert with the Italian brand Poltrona Frau and also looks great.

The 2023 Concorso d'Eleganza Villa d'Este is set to take place from May 19 to May 21, and we're super excited to see what kind of weird, rare and beautiful cars come out of the woodwork for the notoriously elegant event.