The very first undisguised photos of the 2021 Ford Bronco Sport—the "mini Bronco"—have leaked onto the online forum bronco6G.com. Here's our very first look at Ford's competition for the Jeep Renegade.
A Jalopnik reader sent us these screenshots of a forum post on bronco6g.com, though the photos appear to have been deleted from that thread and put onto the Bronco Sport Forum. The screenshots from our reader show details of the highly-anticipated mini-Bronco that we've never seen before in renderings or spy photographs of prototype vehicles.
The SUV will be called the Bronco Sport, per the badge on the rear of the vehicle, which looks very square and upright:
G/O Media may get a commission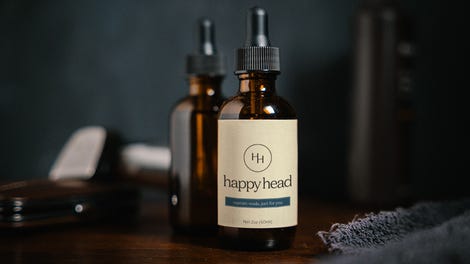 These new screenshots show a vehicle that looks quite similar to the renderings we shared back in November of 2018. Those renderings, apparently shown at Las Vegas dealer meetings that Ford shared photographs of to publicly-accessible parts of its website, popped up on Off-Road.com, which is where we first saw them.
Like the photos that leaked onto the online forum, the renderings showed a squared-off and upright small SUV with a vent in its front fender, a "kick-up" in its beltline aft of the rear doors, a forward-leaning C-pillar, a similar taillight shape, black fender flares, a black rocker panel cover, a black lower front bumper, a black rear bumper, blacked-out pillars, and even the same side marker location on the front bumper.
Between these similarities to the rendering, and the fact that the wheels in these screenshots look the same as those on prototype vehicles photographed by spy photographers, I'm convinced that what we're looking at here is the real-deal mini-Bronco.
We've already seen leaked images of the bigger Ford Bronco—the one that's meant to take on the Jeep Wrangler. The Bronco Sport seems comparatively tame, but like the Jeep Renegade-Jeep Wrangler relationship, this little 4x4 Ford shares some styling elements with its more rough-and-tumble sibling.

For one, there's the aforementioned "kick-up" in the beltline just behind the rear doors. Plus, both vehicles feature a prancing horse in their wheel center caps, and—if the leaked Bronco headlight is legit—they have somewhat similar headlight designs.
It's one thing to see disguised mules and renderings, but you never really know what to make of a vehicle until you see the final design. These images give us our first look at what is almost certainly the finished Ford Bronco Sport, and I like it. It's boxy, the short overhangs look nice and will probably do great off-road, and the two-tone color scheme seems fun. I'm looking forward to seeing the little Bronco in person.