The 2015 Ford Ranger has a mean modernized face, completely redesigned interior, loads more driver-assistance toys, and even better fuel economy in its diesel and gasoline engine options. If you Americans think you miss the Ranger now, these pictures and prices will be hard to look at.
The basic bits of the new Ranger are carried over from last year. Frame and suspension setup's the same, and the 3.2 Duratorq five-cylinder diesel still puts out 197 horsepower and 347 ft.-lb of torque. But a redesigned exhaust gas recirculation system, automatic start/stop functionality, and an available longer final drive ratio can apparently boost fuel economy up 18%.
The most major visual changes are inside; the gauge cluster's been updated to look like the one in the US-spec 2015 Expedition's, and a Sync2 infotainment rig makes the Ranger experience a lot more modern.
G/O Media may get a commission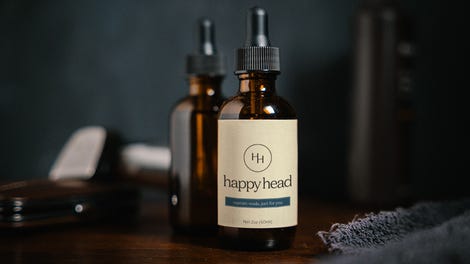 Fancy new optional driver's assistance tech includes lane keeping, adaptive cruise control, and a "driver impairment monitor" that watches your behavior through the truck's fore camera and motion sensors. When the vehicle decides you're getting a little sloppy, it warns you with "gradually louder signals."
The 2.2 liter diesel (158 horsepower/284 lb-ft of torque) and 2.5 liter gasoline engine (164 horsepower/166 lb-ft) are also carried over with economy improvements.
Off-road, the refreshed Ranger 4x4 (in its top trim) has 9" of ground clearance and is rated to wade through 31.5" of water. 28º approach and 25º departure angles are also pretty impressive for a modern pickup.
The 2015 Ford Ranger is built at the company's AutoAlliance facility in Thailand, Silverton Assembly Plant in South Africa, and Pacheco Stamping And Assembly Plant in Argentina. Those factories ship the vehicle to 180 markets, none of which are the United States of America.
Prices for a new Ranger in a place you're allowed to buy one, like Thailand, range from about $23,000 for a single-cab chassis rig to about $36,000 for a loaded full-four door.
Of course, you can pretty much buy a house for that in the South Pacific. But it's still painful to see those prices from here in truck-lovin' Amurica where we have to spend $40,000 just to get four-wheel drive on a new F-150.
It hurts even more knowing how great the modern Ranger is to drive, even as a worn-out, rear-drive, rental-spec rust bucket!
Images via Ford
---
Andrew P. Collins is Jalopnik's off-road and adventure guy. Shoot him an email at andrew@jalopnik.com or hit him up on Twitter @andr3wcollins to talk trucks.