The 2015 Ford F-250 Super Duty is aesthetically similar to its predecessors; but "she's got it where it counts." Sort of. New for this year is a revised version of the 6.7 Power Stroke diesel that cranks out an ass-haulin' 440 horsepower and 860 lb-ft of torque– all the juice you can buy in this class right now.
(Disclosure: Ford made me drag my ass 450 miles from vacation to Daniels, West Virginia where they like to test towing because it has the biggest hills close to Detroit. The hotel we're in reminds me of my grandpa's old house, with a better TV.)
The truck rides smoothly and has no problem getting out of its own way, but there's no denying everything about the inside just feels old.
Ford claims "90% of Super Duty trucks are bought by customers who tow often." That might mean "people tell us they're going to tow stuff" but I actually do believe most three-quarter and one-ton trucks are bought for work rather than posing. At this point, there are enough monstrous half-ton trucks to hang rubber testicles off the back of.
That being said, Ford, Ram, and GM each offer more than one blinged-out soft-seated version of their heavy duty trucks. And that's all we (the media) are ever shown.
G/O Media may get a commission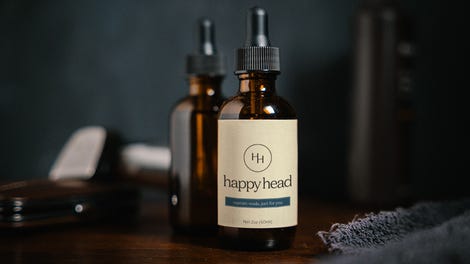 Exterior
The 2015 Ford Super Duty trucks have had this shape for years, the only noticeable tweaks are a couple new color options. I don't dislike the styling; but since the face is dramatically different from its half-ton stablemate (the F-150) the F-250 looks dramatically larger. Maybe you prefer the pronounced difference, but the Chevrolet and Ram heavy-duty trucks sneak into their lineups a little more seamlessly.
Interior
One of Ford's reps told us the company put "capability first and foremost" when building the 2015 Super Duty F-Series. You can tell, and that's not always a good thing. The interior looks like the set off Legends Of The Hidden Temple; dramatic, hard lines all over the place which probably looked really cool in 2001 when it was drawn up for the first time.
Now it looks like it's trying too hard, and the cheap materials don't help. Even in the King Ranch those old "down-folding" door handles feel sturdy as playing cards and the opening compartments quiver on cheap hinges.
By comparison, the new Chevrolet feels like a spaceship and while the Ram is a little "rhinestone cowboy," it's super-plush and very pleasant to sit in. The Ram's heated steering wheel feels robust and purposeful, lovely to look at in leather-and-wood. Steeping out of that truck and into a King Ranch F-250, the Ford's helm felt like it'd been pulled off a plastic pirate ship at a playground.
It is quiet inside, my co-driver even described it as "serene" at cruising pace. Better than the Ram, but I don't think it beats the Chevrolet who have basically figured out how to hermetically seal the inside of their trucks.
Engine
The second-generation 6.7 Power Stroke diesel has boot scootin' balls, which make themselves known powering out of a ditch or towing 12,000 pounds of trailer.
Improvements over the old engine are a new exhaust manifold, new injectors, new Honeywell turbo, improved engine brake, and a new 6R140 torque converter. All that "new" mostly means "bigger" of course; Ford knows that more air with more fuel makes more boom.
The tweaked 6.7 burps up 440 horsepower and a staggering 860 lb-ft of torque. Ford would love to see me remind you again that's the most in class, if you care. I didn't notice much turbo lag, and the snail dials up as hot as 30 PSI at full boost.
The truck had no problem scooting out of its own way with 1,000 pounds in the bed, and it properly surged when empty. But I am disappointed to report the Ford F-250 was remarkably reluctant to do a burnout for something with that much juice. And yes, I know how to turn AdvanceTrac off. Credit to the brakes I guess?
We didn't have enough time with the truck in a day to report a fuel economy figure with any kind of accuracy — I got about 10 in an F-350 towing a 12,000 pound trailer up (and down) a hill, and high teens in an empty F-250 running around listening to the turbo woosh. It's not as pronounced as the blowoff in a 3.5 EcoBoost F-150 but I can never resist making snails sing.
For engine-noise audiophiles; the Power Stroke did sound good under load where the Ram's Cummins can get a bit rattly. But the GM Duramax was okay on the road and properly pleasant to listen to at idle.
Ford is retaining the 6.2 gasoline engine option the currently sees duty in the F-250 and Raptor, but I haven't driven it. Bonus info: that probably means the 2015 Raptor will keep its current engine.
Transmission
Shift points are good, transmission seems to be where it needs to be most of the time. I did experience some stumble when I jumped on the juice at about 25 MPH though. My fellow journalists all seemed to think the Ford six-speed was "superior, way smoother" verses the other guys, but I think there might have been some magic dust in those "SUPER DUTY" hats all the old guys took when we checked in.
Dropping into 4x4 happens quickly on the move, and I didn't feel problematic kickback through the steering wheel.
Driving Around Empty
Burdened with only my scrawny self and a co-driver, the 2015 Ford F-250 feels like a rocket ship and rides a little on the harsh side. That's pretty much what you'd expect a heavy duty pickup with a big-ass engine to feel like, but I will say it felt a touch softer than the GM three-quarter ton trucks I've spent a lot of time in.
Steering feels nicely weighted. Avoidance-maneuvers are a little hairy in anything this tall but the truck behaves itself considering the setup.
Braking is fine around town, and the exhaust brake really helps manage speed downhill. The truck did have a little trouble with a panic stop from 45 MPH in the wet though; ABS works working hard but the wheel lockup got a little scary and I was glad there wasn't actually a deer in my path.
Towing And Hauling
As mentioned, 1,000 pounds of payload pretty much only made the F-250 feel more comfortable riding around. The power is still there, albeit at the expense of a little more fuel.
Like any heavy duty truck the bed is high though, and sketchy to scramble into even for a younger guy like myself when it's wet and slippery. If you want help, you can futz around with Ford's retractable bed-step. But I'm still not sure I trust those things; there are so many hinges and shapes that they don't feel particularly stable and they definitely don't look good.
Trailer-sway mitigation seemed effective with a closed car carrier on the hitch, but with a properly secured load I found it was pretty difficult to make the trailer feel shaky. Guess that means the truck's suited to towing– the F-250 can handle 12,500 pounds of trailer in 4x2 or 4x4 drivetrains.
Off-Road
That burbling brute of an engine makes it easy to walk up steep bumps, even if they're a little slippery. But it also requires extreme of restraint to keep the truck from lunging into a fence of razorwire or off a cliff.
You know, like when the trail you're blasting down ends up at a gate marked "private property" and you've got to do a two-hundred-point-turn because you sure as hell aren't backing up that twisty West Virginia cow track.
Flex between the bed and cab, an issue that Ford had with the outgoing Super Duty trucks, has not been "resolved" as you can see here:
Nathan Adlan from The Fast Lane Truck explained to me that was because the bed was simply plopped atop the frame, rather than integrated with a "channel-through" design.
BF Goodrich tires included with the "Off-Road Package" provided good grip through wet sand, gravel, and mud. Like the Chevrolet Silverado 2500 Z71, the F-250 has an uprated shock option from Rancho but I'm told they're a different model. I was pretty skeptical at the speed with which a Ford rep told me that, but the shocks did seem to do a better job absorbing a backroad beating in the Ford.
Verdict
The 2015 Ford F-250 is now the most powerful truck in its class, and it feels like it. But is that really all you care about? We had to come all the way to bear country, West Virginia to prove the Ford could crest an immense hill 10 MPH faster than its competitors. Whereas the components you live with everywhere every day; the interior, accessing the bed, just didn't impress me next to what's on offer now from GM and Ram.
If you're shopping heavy-duty trucks and you've gotta have a Ford, I think you'd be best served waiting for the full redesign of the F-250, whenever that comes, which will probably be aluminum and super-efficient. Otherwise it might be time to start thinking about taking a different dealer up on one of those incentives for defecting.
Images: Andrew Collins