I must admit, although we have seen it already, the new CLA is a much more exciting car than what I was expecting from Mercedes. In my opinion, it's not only better looking than a BMW 1-series, but also quite a bit smarter. Of course the best news is that it's coming to America.
Mercedes says that they have "adopted the avant-garde design of the Concept Style Coupé into series production almost 1:1", and they are not far off. The CLA's sleek body mixes concave and convex surfaces in such a way that the end result is the most aerodynamic car in production today.
The Cd value of 0.23 (or 0.22 for the CLA 180 BlueEFFICIENCY Edition which you won't get) was achieved by using extensive underbody panelling, optimized mirrors and low-drag wheel designs. This helps the four-door coupe to 67.3 mpg with the 170 hp 2.2 direct-injection diesel, the seven-speed dual clutch automatic and a very very light right foot. Start/stop system is standard.
G/O Media may get a commission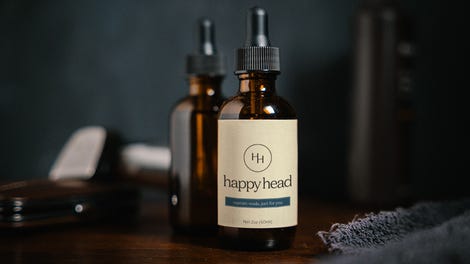 For diesel haters, two four bangers will be available. The 1.6 will come with a six-speed manual, and give you 122 hp and 147 ft lb, while the 2.0 litre version will get the dual clutch gearbox and 211 horses with 258 pound feet. Oh, and and don't worry, an AMG version is coming with the 2.0 litre force fed by a twin-scroll BorgWarner turbocharger. That's going to be ~350 hp and 295 lb-ft worth of fun.
The CLA will get a lot of the safety features from the upcoming E-Class, including drowsiness detection and radar-based collison prevention with adaptive brake assist, which will brake before you could from a speed of only 4 mph.
The suspension is a MacPherson in the front and an independent multilink at the rear, with three control arms and one trailing arm per wheel. Wheel carriers and spring links consist of aluminium for lower unsprung mass, and two suspension set-ups will be available, with the sport package lowering the body by nearly an inch all around.
The interior will get all the luxuries you could ask for, including an entertainment system that will integrate your gadgets better than Eric Cartman's Dawson's Creek Trapper Keeper Ultra Keeper Futura S 2000. The trimming comes galvanized to give it a "cool touch" metallic finish, and for a bit of extra cash, you can get colored contrasting stitching.
Looks like one sweet lil ride.