Yeah, we know, this kind of thing isn't really our bag. But the Sienna's chief engineer is a former kart racer who once owned an AE86 Corolla. He wants to make minivans cool. We figured it was worth a look.
Full Disclosure: Toyota flew us to Laguna Niguel, California and put us up in a swanky hotel so we could bring you this review. While we were there, we noticed that Orange County is chock full of DVD-player-equipped minivans. We also noticed that there are intolerably obnoxious young children everywhere. This may or may not have been a coincidence.
His name may mean nothing to most of America, but Kazuo Mori is a charming guy. At the launch of the 2011 Sienna, Toyota's chief minivan engineer gave a cheery, rambling talk on his career, peppering his words with happy-snap slides of his personal life. He likes skiing. He once raced karts. He's been working on Toyota vans for the past seventeen years, but when he was young, he dreamed of designing sports cars.
"I want," he said, "to change the image of the minivan. I want to make it . . . cool."
Given that they come from an employee of the world's largest car company, those words could be tossed off as meaningless hype, the kind of PR babble that launches are built on. Listening to Mori, however, you get the impression that he means it. He also genuinely loves his marque — he once owned a fat-tired AE86 Corolla, and his garage currently holds a second-generation MR2. (When we asked him if it was a turbocharged or naturally aspirated car, he made a face and said, "no turbo." Good man.)
G/O Media may get a commission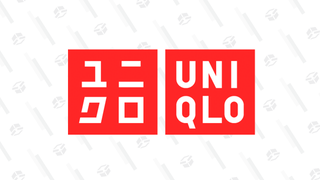 Year-round basics
Uniqlo Summer Sale
The '11 Sienna is Mori's work. It's also arguably the most important American vehicle that Toyota sells. After meeting the world's most charismatic minivan engineer, we couldn't help but wonder: Is the latest Sienna any good, or is it just a bland refresh of an already beige vehicle? Is it . . . cool?


Exterior Design: ☆☆☆☆
A tasteful revamp of the previous Sienna that employs Toyota's current styling language to good effect. In SE form — a Mori pet project and a Sienna Sport in all but name — the Sienna gains more aggressive bodywork, smoked lamps, sport-tuned suspension, and a slightly lower ride height.

Interior Design: ☆☆☆
Modern without being annoying, spacious without feeling vast. The Sienna's insides offer a healthy dose of Toyota's buttery leather and soft-touch plastics. Optional second-row captain's chairs pull out into ottoman-equipped lounges, making for the world's most comfortable road-trip perch. The seats are removable and easy to reconfigure.

Performance: ☆☆☆
The Sienna's five different trim levels are stretched across two powertrains, both of which are capable, modern, and quiet. The base engine is Toyota's 2.7-liter aluminum four-cylinder (the same engine is found in the base Venza and Highlander); it produces 187 hp at 5,800 rpm and 186 lb-ft of torque. A 3.5-liter, 266-hp V-6 is optional and cranks out 59 more lb-ft than the four. Both are paired with a six-speed automatic. All-wheel drive is available.
Both of the Sienna's engines are strong enough for commuting, but the V-6 is the one worth having for anything other than light duty. The four tends to strain up hills if you're carrying a mild load, and its fuel economy isn't that much better than that of the two-wheel-drive six.

Ride and Handling: ☆☆☆☆
Are you ready for this? Thanks to Mori's personal attention (his slide show included a shot of him spanking a heeling Sienna on a test track), the Sienna SE actually has a remarkable amount of steering feel. Its electrically assisted rack feels weighty and noticeably different from the minivan norm, and it actually gives you a clue as to what the Sienna's front tires are up to. Mori claims that the SE's steering calibration was much-debated within Toyota's engineering labs, and that most of the dissenters pegged it as "not Toyota enough" and thus not deserving of widespread application. Boo.
Everything else is as you'd expect: The Sienna rides and handles like little more than a tall, heavy Camry. Damping and suspension calibration is much better than before; third-seat passengers no longer get treated to a jitter-wallow ride and stomach-turning body motions. The SE is no fleet-footed wonder, but it pulls off chassis tricks that no mass-market minivan should be able to accomplish.
Note: If you get weird on an on-ramp, the standard electronic stability control will jump in and violently yank the Sienna's nose back in line, tossing the van's body around like a rag doll. The visual drama provided by this act causes surrounding traffic to give you more space than you know what to do with. Highly recommended.

Toys and Tech: ☆☆☆☆
Let's face it: Most children are horrible, spastic beasts with five-second attention spans and the manners of a stoned rhinocerous. They need constant distraction, and if you're going to properly neglect your parenting duties, you need to bombard them with as much digital entertainment as possible.
Enter the Sienna's available split rear video screen. This 16.4-inch LCD panel pivots down from the headliner and can show two different programs simultaneously. Toyota claims that the screen is the first of its kind in the industry, which is technically true. (Mercedes-Benz currently offers a split video screen in Europe that changes its display with viewing angle, but it can only show one program per viewer.) If that isn't enough to quell your twitching brood, the Sienna's accessory catalog offers video monitors that mount to the back of the front seats. A DVD player lives in the dash, RCA inputs are scattered around the car, and wireless headphones are available at extra cost. Twin third-row headphone jacks are standard. Everything works well, is intuitive to operate, and offers decent resolution and audio quality.
Once you've electronically sedated your rear passengers, you can get down to the business of paying attention to the road. The Sienna sports an optional voice-activated navigation system, as well optional radar cruise control and park distance control. As on the previous Sienna, a backup camera and anti-jam doors are standard.

Value: ☆☆☆☆
Toyota has yet to release pricing for the Sienna, but we expect it to ring in slightly higher than the current model. Figure on a base price around $25,000, which is essentially where Honda's Odyssey and Nissan's underrated Quest sit before dealer discounts. The Sienna offers more features and comfort than either, which makes it a bargain.

Overall: 73 %
No matter what you think of the people-mover as a concept, the Sienna is a good minivan. In SE form, it might even be a fun one. Do we want a minivan? No. Does that fact matter to the people who do? No. If you reproduce like a hormonal rabbit and have rugrats coming out your ears, is this what you need? Probably.

Suitability Parameters: Who Should Buy This?
● Soccer Moms
● Working Stiffs
● Golfing Grandparents
● Irish Catholics Who Like To Get Busy

Suitability Parameters: Who Shouldn't Buy This?
● Speed Merchants
● Poseurs
● NASCAR Dads
● Shieklets

Also Consider:
● Honda Odyssey: Getting old, but drives like a giant Accord. Usually held up as the most car-like minivan available.
● Nissan Quest: Highly underrated, almost as durable as a Honda or Toyota, and often available at a hefty discount.
● Chrysler Town and Country: Interior quality pales in comparison to anything else on the market, as do the T&C's road manners, but it's far cheaper than the competition.
● Volkswagen Vanagon: Ancient and often rusty, but you can shove a Porsche or Subaru six in the tail. If we had cash to spend and needed to move some munchkins, the world's most obnoxious V'gon would probably be where we'd start.
● Prophylactics: Listen up, kiddies — an ounce of protection is worth a pound of minivan. If a one-way ticket to sliding-door land sounds like a fate worse than death, plan accordingly.

Vitals
Model Year: 2011
Make: Toyota
Model: Sienna
Trim: LE, XLE, SE, Limited
Base Price: $25,500 (est.)
Engine: 2.7-liter I-4; 3.5-liter V-6
Horsepower & Torque: 187 hp @ 5800 rpm, 186 lb-ft @ 4100 rpm (I-4); 266 hp @6200, 245 lb-ft @ 4700
Transmission: 6-speed automatic
Curb Weight: 4275 – 4545 lb
0-to-60: n/a
Top Speed: n/a
Fuel Economy, EPA: 19/26 (I-4); 18/24/20 (V-6, 2WD); 16/22/18 (V-6, AWD)
2011 Toyota Sienna 5dr 7-Pass Van I4 FWD (Natl) Specs
Transmission/Drive
Automatic