Jag door handles, Volvo air vents, Mondeo window switches. They all add up to something greater than the sum of its parts- or at least a Nice Price or Crack Pipe 2003 Aston Martin Vanquish.
Yesterday, a slim 55% of you thought the price of the little Suzuki Cappuccino was more Vente than Grande, and you caught the ebay VIN-requiring 1980 faux model year. Way to go, Jalopnikids! There's no questioning the validity of the year for today's car, but the asking price will put a pretty big dent in your Starbucks budget. It's name is Martin, Aston Martin, and it's here to leave you both shaken and stirred.
Driving this 460bhp range-topping Aston Martin will make you pray you Die Another Day so you'll have time to enjoy this hand-built monster. That Pierce Brosnan-leading Bond film was not a high point of the franchise, but it did offer one of the best Bond cars of all time in the Vanquish. Brosnan liked it so much that it became his personal ride, melding fact and fantasy in a fender-bending encounter with a punk-ass L.A. Ferrari driver.
G/O Media may get a commission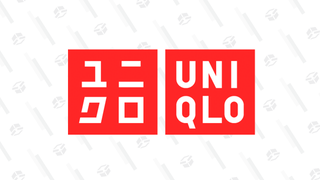 Year-round basics
Uniqlo Summer Sale
Pierce had only reached half the Aston's 196mph top speed when his evasive maneuvering proved un-Bond like in that incident. Perhaps he was hamstrung by the recalcitrant 6-speed, flappy paddle transmission- a weak link in the Aston's V12-fronted drivetrain. This transmission received so many complaints from owners (and Jeremy Clarkson) that AM offered a $15,000 Tremec manual retrofit. You may just want to add that to the $109,500 asking price of this '03 Vanquish, should you be a fan of rowing your own. There's nothing that would make you feel the need to replace that marvelous 5,935cc, 48-valve V12, nor its whale breach of an exhaust note. And no, it's not two Duratec V6s welded together.
The seller claims this Aston has only vanquished a total of 4,700 miles, indicating that's it's not even broken in yet. That low an odo may mean that it was owned, if not by a Bond emulator, then perhaps by Stephen Hawking, who bought it to meet women.
One hundred and nine thousand dollars is a lot of martinis, even more during happy hour! But is that too dear even for the last ever model to be built at the storied Newport Pagnell factory? Another monkey to throw into the wrench is that Exclusive Motors, a Canadian company, is charging $125,000 for a Mustang-based replica Vanquish- sort of a Timothy Dalton to the real Aston's Sean Connery.
So does the price make you want to Bond with this fast Aston? Or does it scare the Living Daylights out of you?
You decide!
Portland Craigslist, or go here if the ad gets vanquished.
Help me out with NPOCP. Click here to send a me a tip.