If you have unsightly open spaces on your driveway or front lawn, Nice Price or Crack Pipe Fieros has an AMAZING offer for you. We have the fast-acting coverup that will actually save you money!
Yesterday, with an 55% vote of confidence, the Aston Martin Vanquish avoided crackpipeddom barely by the skin of its teeth- just like Jimmy B in the third act of damn-near any of his Ian Fleming-based thrillers.
Today, we have a car that Bond never drove- a 1988 Pontiac Fiero Formula with an asking price of just $5,000. The seller claims that the engine is missing out and the brakes are sponage, so it's got that going for it. Other than those foibles, it appears pretty complete and clean. The shiny red paint is amazingly still sticking to the RIM plastic body panels, and it has a generous push bar spoiler on the back deck.
If that's not enough, the seller is ALSO throwing in an '85 Fiero SE. . . with an Olds 403 V8 shoved up its bum. Operators are standing by. So that's two Fieros (Fieri? Fierests?) for the price of one. BUT WAIT, this seller is willing to part with yet another Fiero- a 1986 GT with the twin cam 3.4 in it. That engine has a cooked bearing, but he also happens to have a low-mileage 3.4 that he'll throw in, AT NO EXTRA COST! And you don't even have to call within the next ten minutes to seal the deal. All this, for one low price!
That's right, you get three Fieros for five grand, with not an iron duke between them. And there's that one with the Olds engine in it. That's an as seen on TV mash up of two failed brands. . . FOR THE PRICE OF ONE!
G/O Media may get a commission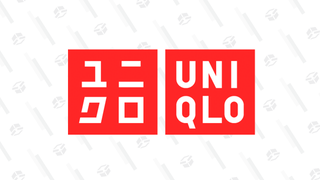 Year-round basics
Uniqlo Summer Sale
When you leave home, without having a car in the driveway or on the front lawn, you're advertising to criminals; I'm not home, come and rob me. But now you can put a stop to the robberies, and enjoy hours of away-from-home peace of mind with the Fiero, Custom Looks Like I'm Home Crime Stopping System for a low, low price of only $5,000. For that price you get; not one, not two, but THREE Fieros. It'll look like you're having a party. No criminal in his right mind would rob a house when there's a party going on! And with the amazing reduction in theft, that's like money in your pocket.
So, three Fieros for five grand. Is that a price that makes you want to ACT NOW? Or is that less Shamwow and more ShamWhoa?
You decide!
eBay, or go here if the ad is no longer sold in stores! Hat tip to Tomsk!
Help me out with NPOCP. Click here to send a me a tip.