In June, La Sarthe hosted the 24 Hours of Le Mans for the 78th time. 57 years ago, Jaguar showed all present how to stop a racing car… driven by a drunken man.
The Jaguar C–Type was devastating. While Le Mans, Jaguar, and devastation are usually mentioned together for the 1955 race—when a strange pitlane-bound maneuver by eventual winner Mike Hawthorn triggered a cascade of events that left almost a hundred people dead in the grandstands—two years earlier, the team kept the devastation to the race track. In the shape of the Jaguar C-Type, an absolute monster of a racing car.
The C was an evolution of the XK120, which had won in 1951, but the evolutionary curve was rather steep. Made of thinner and lighter aluminum panels, featuring a rubber fuel tank, it was equipped with three twin-choke Webers, but the real invention was hidden: disk brakes on all four corners.
G/O Media may get a commission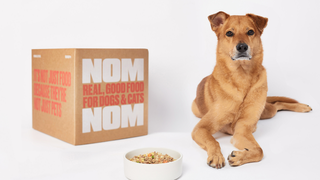 This was radical technology for the time, and even though Le Mans back then was more about straight-line speed than anything else, the results made the C–Type unbeatable. Even if the man who piloted the winning car was rather unfit for racing, as recalled by James May on Top Gear:
Behind Duncan Hamilton and Tony Rolt, C–Types came in second, fourth, and ninth. The winning duo's performance, other than not being bothered by a bird to the face at 130 mph, set a number of records:
The first win with an average speed over 100 mph (105.85)
The first win with a distance over 4000 kilometers (4088.064)
The first win with more than 300 laps completed (304)
Just to put these numbers in perspective, the total distance would have been enough to win the race in 1995.
I saw a C–Type go full throttle at last year's Goodwood Festival of Speed. It's a fabulous, slippery thing, low and fast, and the noise it makes is frightening.
One would think great race-car noises are all about V8's and V12's, but Jaguar's 3.4-liter straight six shows that six cylinders are more than enough, even heard over a chasm of 56 years. And just to remember: these things could be driven on the public road.