On Sunday afternoon, the 24 Hours of Le Mans endurance challenge wrapped up for the 78th time. Barely half the field finished the race, which broke the distance record and produced high drama. WARNING: SPOILERS!
The drama began right here, with BMW's riot of an M3 GT2 art car—painted by Jeff Koons, the ex-husband of Hungarian porn star Ilona Staller—grinding to a halt on Saturday afternoon after 53 laps, barely over ⅛ the winning distance.
Every race at Le Mans needs a car in Gulf Oil livery. This year, it was the turn of the Aston Martin prototype to wear the colors. Unlike their illustrious forebears who carried blue and orange to victory, two of the Astons did not finish, with the third coming home 6th (4th in class).
G/O Media may get a commission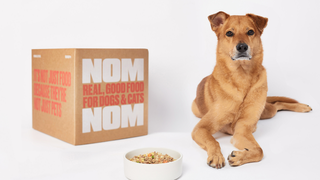 Guess who, it's 1992 Formula One world champion Nigel Mansell in the blue Ginetta-Zytek, teamed up with his sons Greg and Leo. Ignominious performance followed: Mansell crashed out on lap 4.
The field faked an old-school Le Mans start for the cameras, outlawed since 1970.
Corvettes! Yay! Two of them dropped out, one finished, taking second place in GT1 (out of three cars finishing in the class).
This is what makes Le Mans so wonderful: the night section. It is pitch dark between 11 PM and 5 AM—and most of the track is not lit.
The Peugeot 908's were big favorites to win, after finally breaking Audi's decade of dominance last year with their first win since 1993. This was not to be their year. While clearly faster than the Audis, they suffered engine failure after engine failure, the fourth and last car—a private entry by Oreca—bursting in flames while running third with little more than an hour to go on on Sunday afternoon. People cried. It was heartbreaking to witness.
It was these cars, Audi's R15's, which won all. Their debut last year was unsuccessful, as they became the first Audi prototypes to lose a race here since 1998. This year, their legendary reliability won out. Forcing the Peugeots into hours and hours of fast laps, the French cars overheated and broke down, allowing every Audi to climb up the grid. After 24 hours, it was an Audi 1–2–3.
Corvette! Yay! Most of them run in GT2 now. No car on the grid makes a better noise and it's not like they have it easy: Le Mans is an absolute smörgåsbord of wonderful noises.
Rolling home for the checkered flag, this is the #9 Audi R15 of Mike Rockenfeller, Timo Bernhard, and Romain Dumas, all of them first-time winners at Le Mans. They broke the distance record-set in 1971 by Helmut Marko and Gijs van Lennep in a Porsche 917K at 3,315.21 miles-by 46.849 miles, completing a total of 3,362.19 miles over 397 laps-more than an entire season of Formula One.
Eight-time champion Tom Kristensen finished third in the #7 car, paired up with Allan McNish and Dindo Capello.
Nick of @SpeedSportLife tweeted the entire 24 hours before collapsing, in a feat of micro-blogging.
It was an Audi riot at the finish line, their first win—and what a win—after two years of being outclassed by Peugeot.
The all-Audi podium. Eight-time winner Tom Kristensen is on the far third from right, joined by two-time winner Allan McNish, and three-time winner Dindo Capello on the far right. Collectively, the nine drivers on the podium have 16 Le Mans wins among them.
All photos: Darrell Ingham/Getty Images