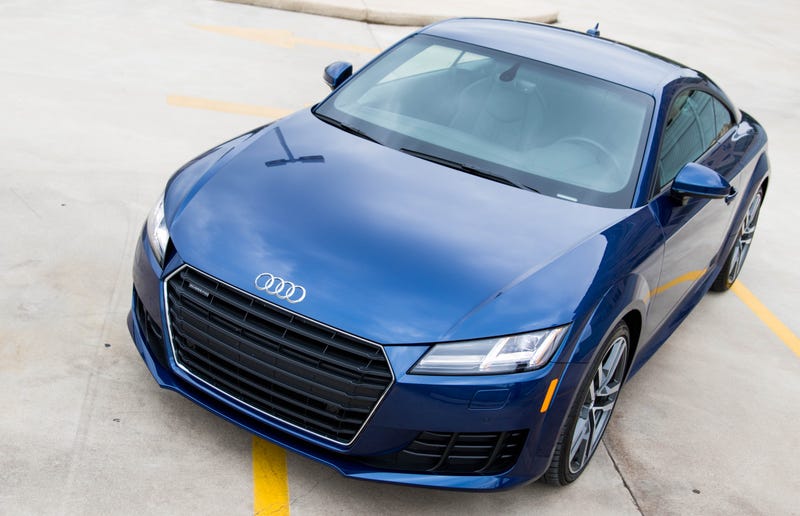 Longtime readers of this website may remember that when it launched a decade ago, Jalopnik announced itself to the world as a place that loved cars sometimes "just because of the curve of a hood." And in a nod to compelling hood curvatures—as well as the site's "exclusive sponsor" at the time—its logo contained the Audi RSQ concept from I, Robot.

Until I went and checked again recently, I spent the longest time thinking that car was actually an Audi TT instead. If there was ever a car I found beautiful just because of the curve of a hood, it was that one.
I've always been a fan of the TT, especially the original, if only for its looks. Never mind the TT's humble Volkswagen Golf platform underpinnings, or performance that never quite put it in the top tier with other sports cars. It always won me over in the end with that timeless Bauhaus-inspired design.