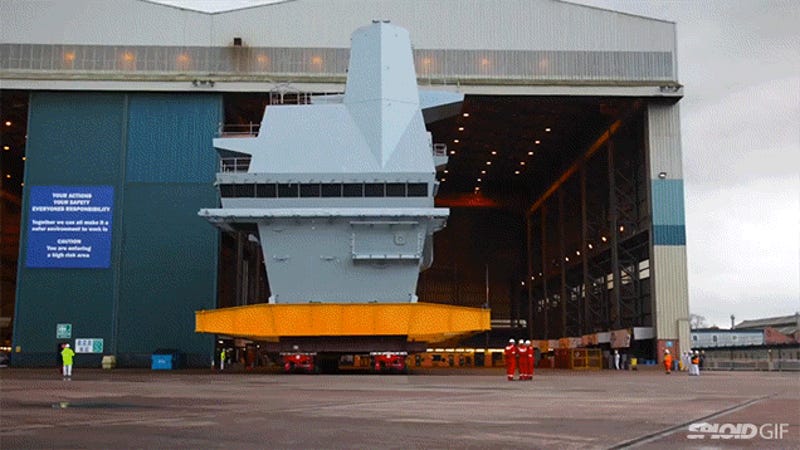 Man, building an aircraft carrier is just like playing with Lego bricks! At a much, much larger scale, of course. Here is footage showing how the final section of the Queen Elizabeth-class aircraft carrier the HMS Prince of Wales was slapped on top of the ship. The piece, known as Aft Island, weighs 750 tonnes and…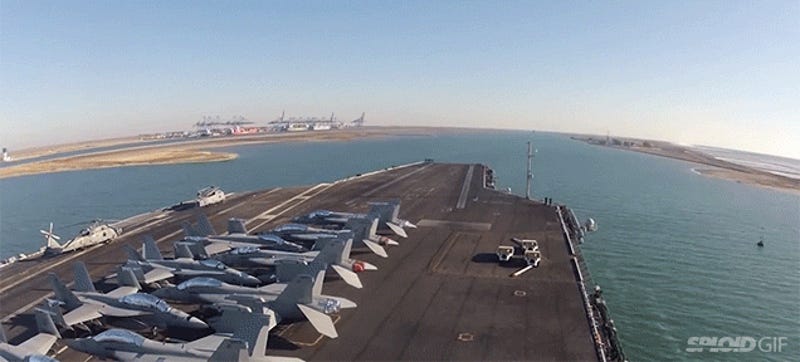 Watch the USS Theodore Roosevelt navigate through the new Suez Canal with all of its fighter jets on deck. It's super cool because the aircraft carrier is so big and the water of the canal is so calm that it feels like the Earth is moving around the land formation that is the USS Theodore Roosevelt.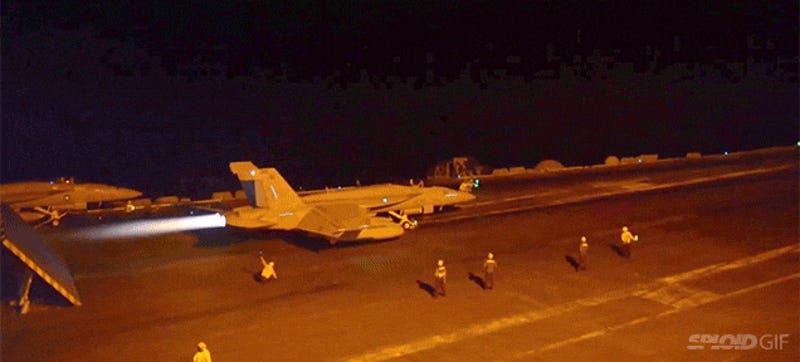 Here's a really cool video of F-18s taking off from the USS Theodore Roosevelt at night. It's so cool to see these flying beasts just kick off in an instant with flames burning at their tails. And it's even more impressive to see this happen at night. With all that said, my favorite part of this video might be the…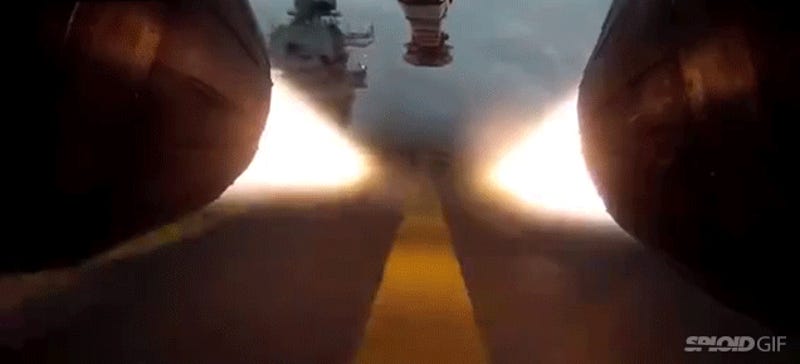 Here's awesome footage from underneath a MiG-29 showing the fighter jet taking off from an aircraft carrier. The view is insane, you see the jets fire up and watch the world turn blurry as the MiG launches itself into the air. There's a surprising, almost sort of peaceful awesomeness when it starts flying and leaves…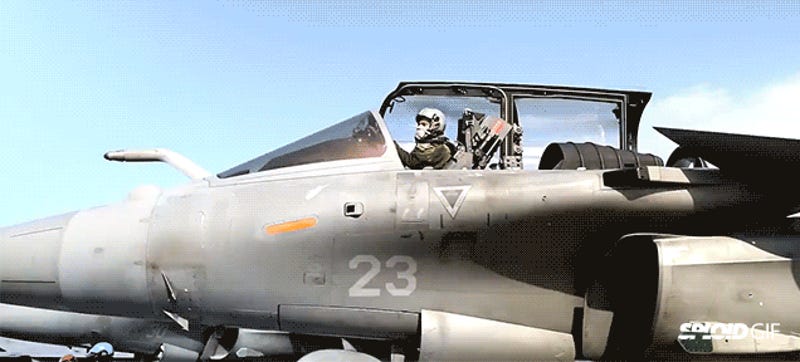 Once again, the French Navy shows they make the best airplane videos there are. This one shows the flight deck operations onboard the nuclear-powered aircraft carrier Charles DeGaulle. Although I would have preferred no soundtrack, it helps that, instead of using dubstep, they slapped in AC/DC's Thunderstruck.
This is the loneliest funeral march I've ever seen. This photo from November 5th was taken during a NASA mission called Operation IceBridge, the goal of which is to survey polar ice. But it also captured the aircraft carrier USS Constellation (CV-64), a Kitty Hawk-class supercarrier being towed by comparatively tiny…
I don't know how you cook steaks, but it's wrong, because you could have cooked on this. It's based on a WWII Japanese aircraft carrier (maybe the Akagi?) that produced 160,000hp, which somehow equates to 350 degrees Celsius of cooking power, at least according to the advertisement for this insane cooking device.
What you're looking at is the deck of the U.S.S. Ronald Reagan covered in the vehicles of Navy Sailors heading to Naval Base Kitsap in Bremerton, Washington. At a cost of about $4.5 billion this is probably the world's most expensive parking lot.
To help sailors with a shift of its home base from California to Washington, the U.S.S. Nimitz aircraft carrier's hauling more than 400 private vehicles...many on its huge hangar deck. (H/t Optitrux!) Photo: Casey J. Amdahl, U.S. Navy.
This clever ABT-tuned VW GTI advertisement from Asia reminds us why turbocharged cars are so much fun once they spool up their snails. Apparently they're powerful enough to launch jets off an aircraft carrier. Whodathunkit?