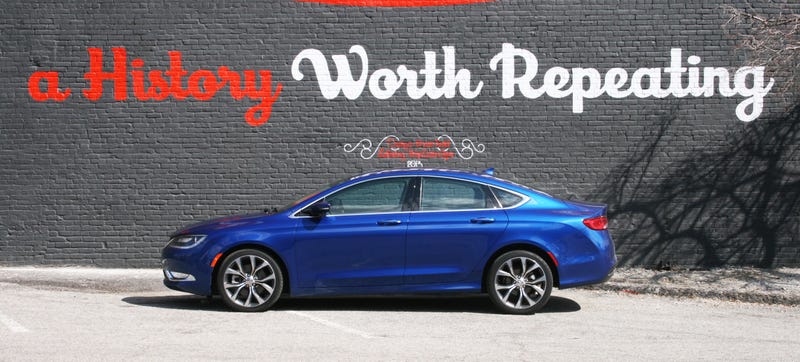 Super Bowl XLV. Eminem. Imported From Detroit. American grit. Never say die. Gets me right in the feels every single time. There was only one problem with that ad: The Chrysler 200 was terrible. It was a car the all-new 2015 Chrysler 200 is trying to make up for.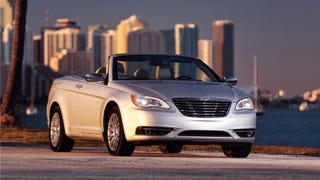 Much to the chagrin of rental car customers in Florida who want a droptop but are too cheap to spring for the V6 Mustang, the lovely new 2015 Chrysler 200 will not come in a convertible variant.
You knew this was coming. Last night on "Conan," O'Brien presented an "extended cut" of Bob Dylan's Chrysler 200 Super Bowl ad, with a usual bit of sly commentary that pokes some holes in the "America's Import" balloon.
If you were distracted by Bob Dylan's surprising clarity or the pointed message of Chrysler's Super Bowl ad, you probably didn't see that the "Imported From Detroit" tag was dropped in favor of "America's Import." But the 200 commercial was still chok-full of Detroit goodness.
If the last Chrysler 200 was imported from Detroit, the new Chrysler 200 is nothing but USA, USA, USA. If this ad is all about what America does right, then this ad is all about patriotism done right.
How many roads must a Chrysler midsize sedan drive down before you can call it a critical and consumer success? The answer, my friend, might come in a few months if all goes well with the rollout of the 2015 200, which might have an assist from Bob Dylan himself.
While walking the floor at the Detroit auto show, I caught up with Chrysler design chief/the automotive industry's resident badass Ralph Gilles about what was in designers' heads when approaching the redesigned 200. They found their inspiration in, among several other things, classic Eames lounge chairs.
Do you dig the 2015 Chrysler 200's sleek new nose? Hopefully the answer is yes, because you should be seeing a lot more of it from now on.
A nine-speed automatic transmission. A 295-horsepower V6 with standard all-wheel drive. An impressive interior and exterior design. With the new 2015 Chrysler 200, even the most hardened haters of the last 200 will have to admit that Chrysler did it right this time.
We've seen uncovered spy shots of the 2015 Chrysler 200, but here it is, the real deal, the main event, the front end. And it looks surprisingly good. We've also got full details on the new car.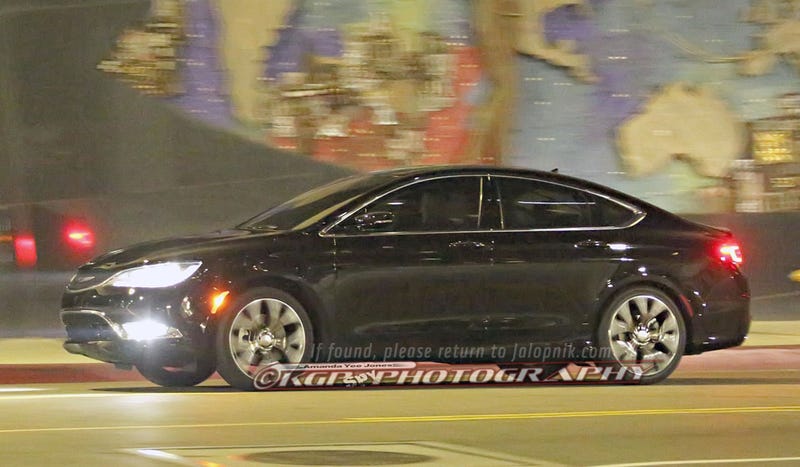 At last, Chrysler's entry level sedan will completely shed the Sebring chains that have held it back for so long. Meet the 2015 Chrysler 200. It's going to be kind of a big deal for them.