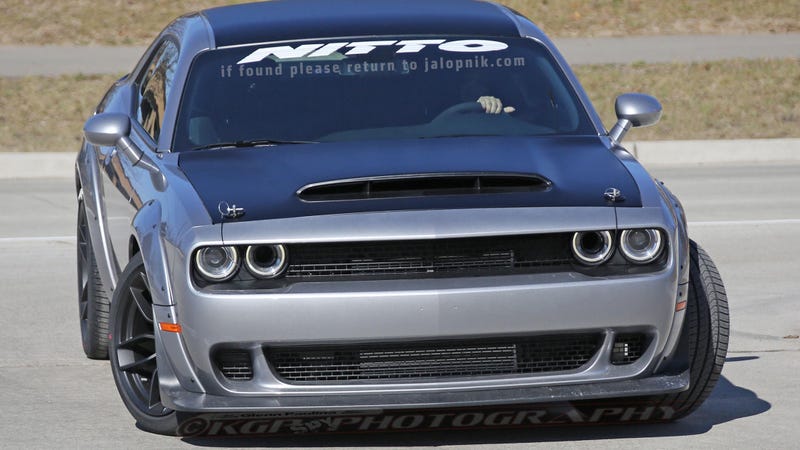 Promising one seat, fat tires and a "drag mode," here is the Dodge Challenger SRT Demon in all its glory.
This is a prototype that was caught testing in the Detroit area. The hood scoop is massive and my God so are the front tires. We reported on the "Air Grabber" before—which will allegedly be the largest cold-air intake ever installed—but seeing it on the car gives it a whole new perspective.
Curiously, though, this test car seems to have more than one seat in it.