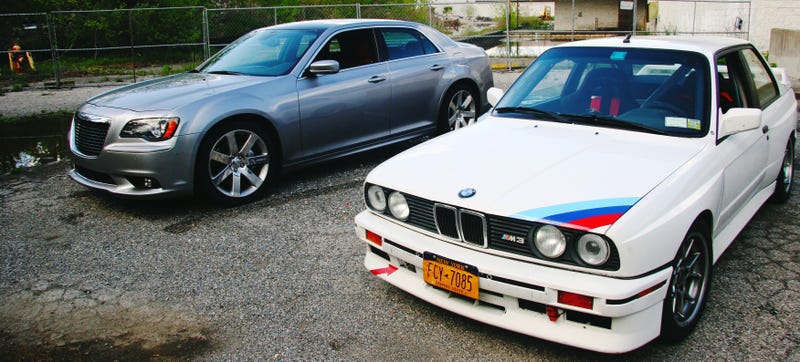 The huge V8 fills my ears. Branches whip close. I come over a rise and there it is again — that little white box of a BMW howling and squealing and clipping into the next turn. I'm in one of the biggest, beefiest cars on sale and I'm chasing one of the most nimble cars in recent memory. Makes sense, right?
The Chrysler 300 SRT is as big and as comfortable and as overpowered as you imagine. That much is obvious. The question I took a day of my weekend for is if can it hang on a twisty, narrow backroad with a caged BMW E30 M3.
I had the SRT on loan from Chrysler because I never got to do burnouts in high school and I wanted to do burnouts so I asked them for a car that could do burnouts and then I did burnouts.