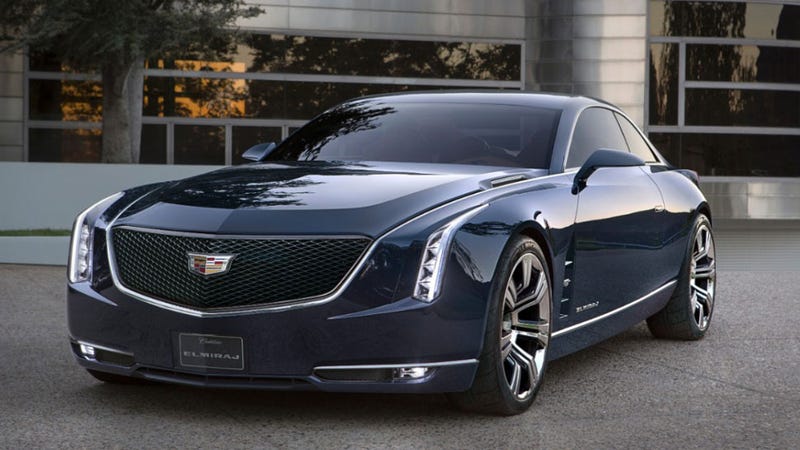 This is the Cadillac Elmiraj concept. It's the 500 horsepower, 21st Century American luxury coupe you've been dreaming of.
The Elmiraj is a counterpoint to the Ciel, the last concept car Cadillac brought to Pebble Beach. The Ciel was a boulevardier, a luxury convertible in the mold of the art deco 1930s.
The Elmiraj is an altogether more 1950s machine. Look at the mesh grill in front of the 4.5 liter, 500 horsepower, twin turbo V8. The 'V' badge between the two tailpipes melded into the fenders. It's like you're looking at a modern interpretation of an early Eldorado.