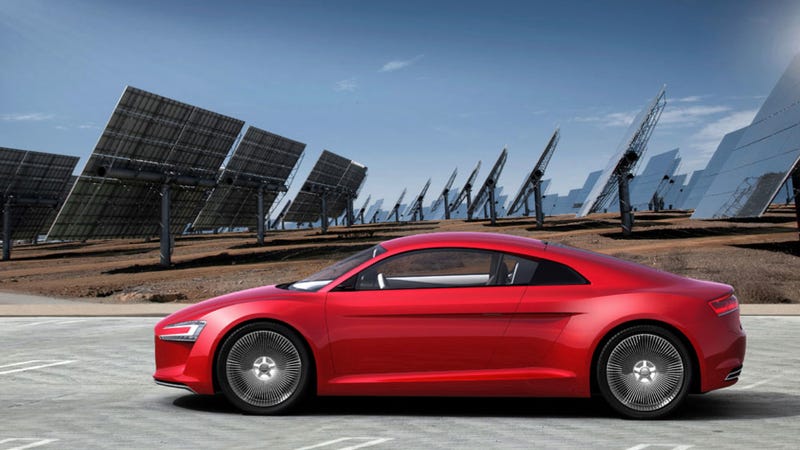 As the world's finite gas supply continues to dry up, automakers are continuing look to other sources to power their cars. Hybrids and batteries have been popping up all over the place.
But what if there was renewable, carbon neutral way to fuel a car that acted like gasoline? Audi thinks they have it with e-gas, and it could revolutionize fuel.
(Full Disclosure: Audi wanted me to hear about e-gas so bad that they flew me to Munich and took me to an all day tech workshop in a converted warehouse. I drove cars, heard lots of German, and ate a sandwich that had something called "rocket pesto" on it. I think it's what they eat on the space shuttle.)
Audi has been showcasing electric powertrains extensively over the last few years on the auto show circuit with its e-tron concepts, and has even broken the Nurburgring record for electric cars with the R8 e-tron below. But there are still a few overarching problems with electric powertrains.