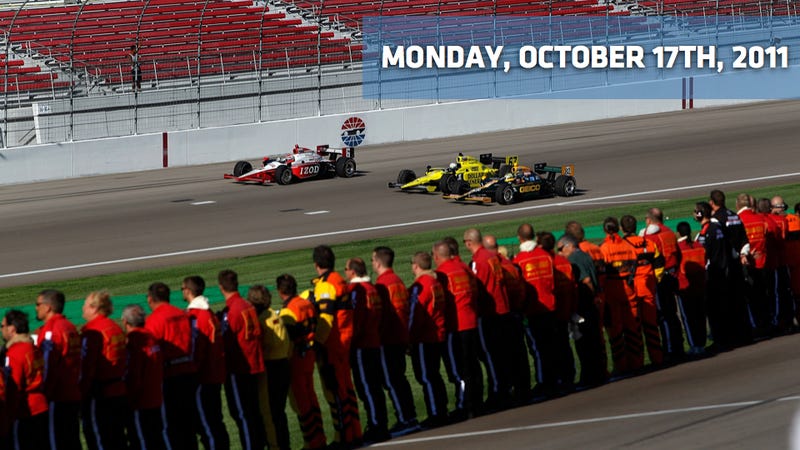 This is the Morning Shift, our one-stop daily roundup of all the auto news that's actually important — all in one place at 9:00 AM. Or, you could spend all day waiting for other sites to parcel it out to you one story at a time. Isn't your time more important?
---
1st Gear: Will Dan Wheldon's Death Lead To IndyCar Changes?
Ten years ago, the death of seven-time NASCAR champion Dale Earnhardt led to sweeping safety improvements in NASCAR, which has not suffered a fatality since. Now, after the death of 33-year-old Dan Wheldon when his car became part of a fiery 15-car pileup at Las Vegas Motor Speedway, I'm wondering what action, if any, IndyCar will take to curtail the size of the pack the next time they hit the track in Vegas.