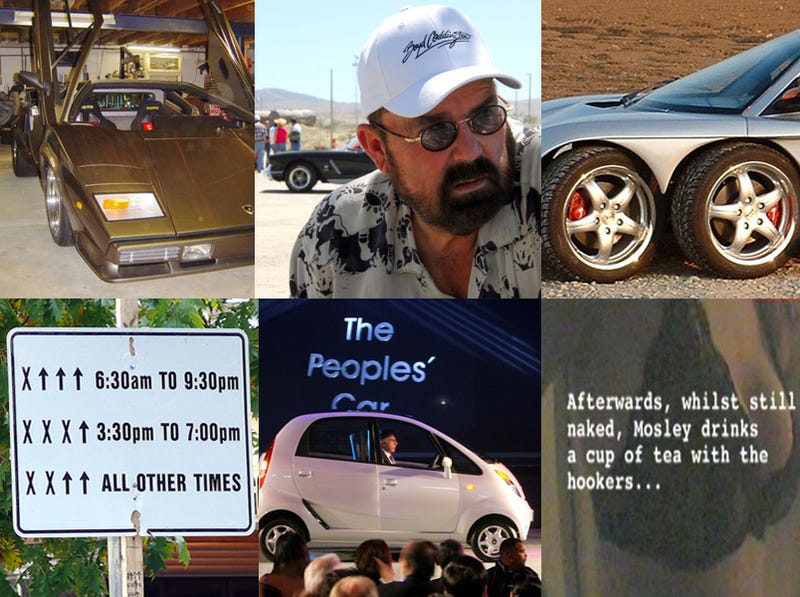 Out of thousands of news stories Jalopnik ran in 2008, the following ten were the most popular. Two of them involve basements, but we're proud to say only one of them was a sex dungeon.

Yesterday we ran our list of the top automotive stories of 2008, but here's the flip-side of the coin — and ultimately, more important of the two "year in review" lists we've run — the ten most popular posts of 2008. Where'd your favorite story rank? Did it rank? We want to hear what you have to say in the comments below. Additionally, we've tried to divine what these stories say about the average Jalopnik reader at the bottom of the list.
Click On The Images Below To Read The Stories


We guess it isn't a huge surprise the biggest automotive stories of the year were not also the most popular Jalopnik stories. Especially given the biggest automotive stories of the year were, often, kind of depressing. The stories which attracted the most attention, break down into three categories: features, breaking news, and offbeat news. The most popular stories combined at least two of these categories. The Max Mosley saga, the Tata Nano and the Covini are all some combination of breaking news and offbeat news. The "Basement Lamborghini" and the "Ten Scariest Cars" are both features we created (or did a lot of groundwork on) but were also offbeat news. OK, so basically, almost all the stories drawing the most attention happened to be the most offbeat. Makes sense to us. So what's that say about the average Jalopnik reader? You tell us.