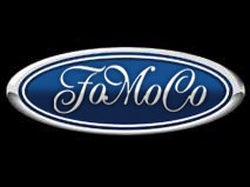 Ford's just released two press releases detailing an OMFG $8.7 billion net loss for the second quarter of 2008 (which includes a pre-tax special charge of $8 billion, $5.3 billion of which is for Ford North America). But more importantly to the enthusiast is news they'll be bringing to North America six European small vehicles built off the global B-car and C-car platforms and converting three large truck and SUV plants to building small cars. It's part of something the company's calling "One Ford" which we think has something to do with making every product in every marketplace the same and it looks like the European products are winning out. Dear god, there is yet hope for this company. Full press releases after the jump. Give us a few minutes while we digest this. Also, our Cheerios.

UPDATE: We've dropped the list of vehicles Ford's claiming will be part of the new lineup right after the jump for your convenience — it includes a Mercury small car for 2010, a European small vehicle that will be a "whitespace" entry in North America in 2010 and oh god yes, the European Ford Focus!

UPDATE #2: And the Mondeo! Dear god, it's like manna from heaven! Hmm, doesn't look like that's going to happen.

UPDATE #3: We've put together a full Jalopnik cheat sheet on these two huge announcements from Ford.