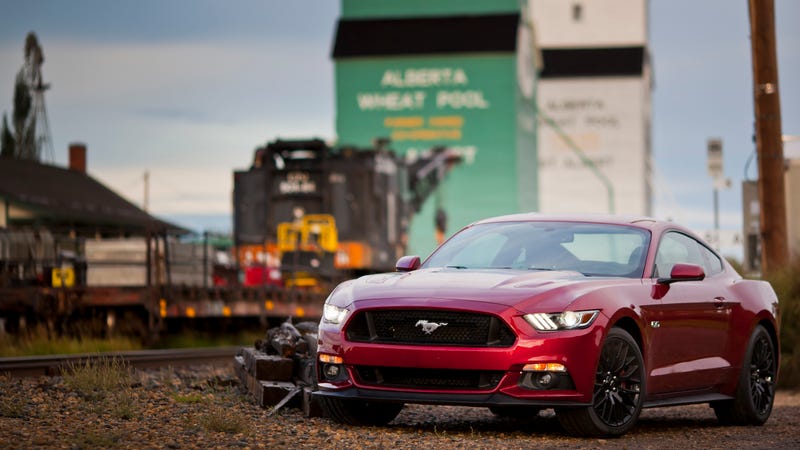 Weekend Wallpaper
Put these on your desktop to look cool and awesome.
Mustangs aren't all bad! They're actually quite photogenic when they're sitting still. Just look at this one. It doesn't look like it wants to eat your friends and family. It actually looks quite nice and happy.

In all seriousness, this weekend's wallpaper comes from Brian, who goes by POD for his photography. Brian even managed to mention the car's "crowd-eating tendencies" in his email, which warrants a gold star in our book. In case you're unfamiliar with the legacy of this car, Ford Mustangs are fantastic at crashing on the way out of Cars and Coffee. Dangerously fantastic.
For those interested in the shooting details of this photo, Brian told us this in the email:
Photo was taken in the early morning with a Canon 5DmkII with a 135mm f/2L lens. Lens was wide open (f/2) to give subject isolation from the background. Mild adjustment to the cures in photoshop for post processing and a 16:9 crop so I could use it as my background.
Thanks, Brian, for helping us at Jalopnik meet our annual minimum of posts about Mustangs not crashing. We are getting close to the new year, after all!
Oh! Thanks for the great photo, too. If anyone would like to submit their own photos for a weekend wallpaper, feel free to send an email to the address below.
Photo credit: Brian/POD. Used with permission. For more of Ronnie's photos, head on over to his Flickr account. For a big desktop version of the top photo, click here.
---
Weekend Wallpapers are usually featured on Sundays, (but not always!). Got one you'd like us to run? Send it to alanis.king@jalopnik.com with the subject "Weekend Wallpaper." Just make sure you have the rights to use it.