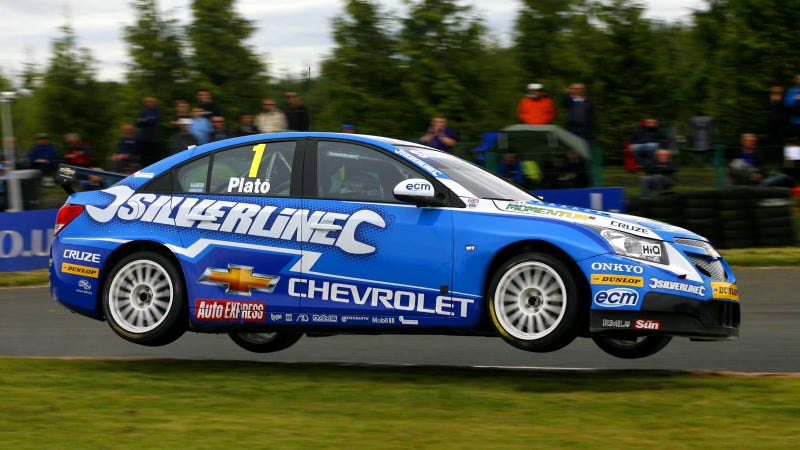 Chevy Cruze? Ridiculously cool? Has your faithful Jalopnik editor started pouring anti-freeze in his Earl Gray again? Over in Europe (where the history comes from) they've managed to make the Cruze interesting by campaigning it in the British Touring Car Championship and giving Jason Plato the keys. Red Bull should sign up as a sponsor.
The 1600-px version is here and the giganto-desktop version is on our Facebook page (no, you don't have to "like" our Facebook page or even sign in to the service. It's right there in the "photos" section on the left).
Have a photo to contribute? Email us at tips at Jalopnik dot com, just make sure you have the rights to share it.