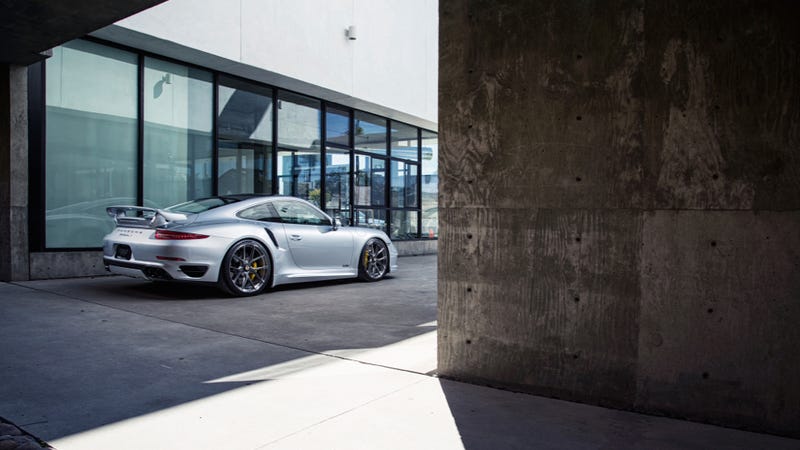 Weekend Wallpaper
Put these on your desktop to look cool and awesome.
The Porsche 911 Turbo S is good. We drove it for an entire week, just to assure you of that. It's also one of the prettiest 911s ever made, but with just a few light enhancements (yeah, yeah, sacrilege), it can look even better.
This particular Porsche 911 Turbo S, built by TAG Motorsports, features a TechArt body kit and springs, HRE Wheels, AWE Tuning exhaust.
Nice.
Photo credit Alex Bernstein. Used with permission. For more of his work, check out his website and Facebook page. For a big desktop version, click here.
Weekend Wallpapers are featured on Saturdays. Got one you'd like us to run? Send it to ballaban@jalopnik.com with the subject "Weekend Wallpaper." Just make sure you have the rights to use it.