In case you hadn't heard, Jalopnik has been out at Circuit of The Americas all weekend watching bikes go fast. If you didn't get to enjoy the races for yourself—or even if you did—at least enjoy a lovely new wallpaper for your desktop.

This weekend's wallpaper comes from Kurt Bradley, who's been shooting the entire race weekend for Jalopnik, and features Repsol Honda Team rider Marc Márquez during warm ups for the MotoGP race on Sunday. Kurt will have a big gallery of his favorite shots coming this week, so be on the lookout for that.
The racing was great and the photos are as well, as you can tell. Márquez took his fifth-straight victory in Austin on Sunday afternoon, so you could say that this wallpaper is a total winner.

Here's hoping that you'll be a total winner, too, in the week ahead. If you have any photos you'd like to see featured as a weekend wallpaper, feel free to send them to the email address listed below.
Photo credit: Kurt Bradley. Used with permission. For more photos, head on over to his website, Instagram account and Facebook page. For a big desktop version of the top photo, click here.
G/O Media may get a commission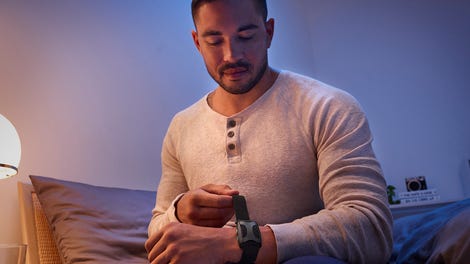 ---
Weekend Wallpapers are usually featured on Sundays, (but not always!). Got one you'd like us to run? Send it to alanis.king@jalopnik.com with the subject "Weekend Wallpaper." Just make sure you have the rights to use it.