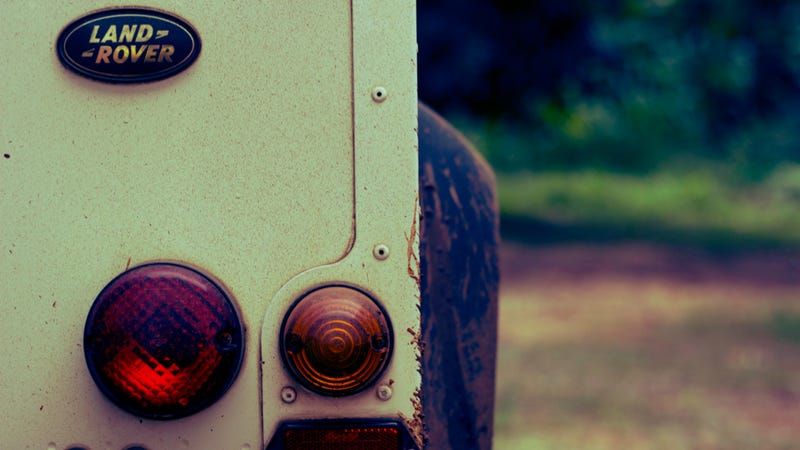 Weekend Wallpaper
Put these on your desktop to look cool and awesome.
The great thing about appreciating cars is that you can admire them in the way that you can admire fine art. You can gravitate towards a particular style or designer, or even those just from a particular make. You may love the angles of a Lamborghini, or you may even hate them. Me? I hate SUVs.
My formative years were in the late 1990's (there I go again, showing my advanced age), when it just seemed like there was an arms race to produce the biggest, most bloated soccer-mobile humanly possible. I'm not even sure what the point of it was. I grew up on Long Island, and anyone having more than three kids was a rarity, and snow never got so bad that it was nothing a Subaru couldn't handle at the very worst.
But then, there was the Land Rover Defender. It was automotive Brutalism (another style I hate), and yet, it was beautiful. Its form followed its function in a way that no other form did. It wasn't styled for style's sake – no, it was styled for its own sake.
To this day, the Land Rover Defender remains one of the few SUVs that I truly admire, that I truly desire for my own Fantasy Garage. In yellow, with a slight lift kit (yes I know, I hate lift kits too, but somehow, this one just works). Something about it is just screams "capability made material."
And now you can have one, in wallpaper form.
Photo credit Gareth Zebron. Used with permission. For a giganto-desktop version, click here.
Weekend Wallpapers are featured on Saturdays. Got one you'd like us to run? Send it to ballaban@jalopnik.com with the subject "Weekend Wallpaper." Just make sure you have the rights to use it.