Yesterday, I spent hours of my afternoon stranded in an O'Reilly Auto Parts parking lot as my 1995 Jeep Cherokee refused to start. I swapped relays, looked through fuses, and even tried jumping the starter motor, before throwing in the towel and calling a tow truck. But before it arrived, I attempted something dumb, and it involved a hammer.

Is America about to enter a recession? I don't know. But Jalopnik is writing recession-themed articles today, so it's only fitting that I describe how I avoided a tow and perhaps a costly repair job through sheer brilliance and ingenuity. And by that, I mean I banged on some stuff with a hammer.
Yesterday, after fixing its heater (see image below), I took Project Swiss Cheese—my $600 Jeep Cherokee which I should have sent to a junkyard many moons ago—on a celebratory drive to O'Reilly auto parts to pick up some rental tools for my J10 transmission project.

G/O Media may get a commission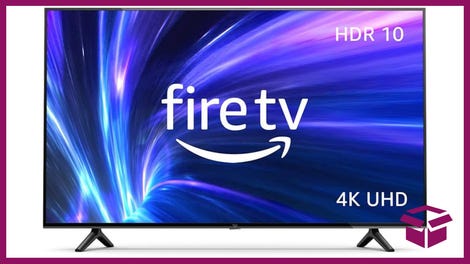 42% Off
Amazon Fire TV 50" 4K Smart TV
I shut off the XJ, walked into the store, paid for the slide hammer and transmission input shaft pilot bushing removal tool, and came back out about five minutes later. I turned the key to fire up the trusty 4.0-liter inline six that may or may not have a head crack or head gasket leak, but nothing happened. Zero. There was no sound of the fuel pump priming, I didn't hear the telltale "click" of a poorly seated battery cable, and I sure as hell didn't hear the engine crank over.

"Oh, this has to be the neutral safety switch that I bypassed a few years back," I thought. This, as I'd experienced before, would cause exactly these symptoms. So I opened the hood, and unwrapped the electrical tape covering the two twisted-together wires that acted to bypass the switch. They were still making solid contact with one another, and not shorting out anywhere; strange.

From there, I checked my battery connections.
The cables were making good contact with the battery posts, but the positive wire (the red one on the right, not the left) wasn't really grabbing the connector, so I unbolted it and re-tightened it. This did nothing; the car still refused to start.
Then I checked through various fuses, but there wasn't anything obviously afoot that might prevent the car from starting. I also checked out the relays under-hood, and swapped a few with one another, but this also didn't help:

Just as a check, I slid under the car and jump-started the starter motor with a screwdriver. It turned over well, but even with the key in the "on" position, the Jeep refused to fire.

So I asked an O'Reilly Auto Parts shopper who was working on his car in the parking lot to take a look at the spare spark plug that I always keep in my car. I popped one of the plug wires off of the plugs in my cylinder head, inserted the spare into its boot, and asked the gentleman to look for a blue spark filling the gap between the two electrodes as I turned the engine over with my screwdriver and the key on the "on" position. He saw no spark.
This confirmed that the issue was more than just my starter motor getting current. The whole electrical system wasn't functioning properly.
I scanned my engine bay, looking for obvious issues with wiring, but saw nothing. Eventually it became fairly obvious what the problem was: My heater was not on despite my car's key being on the "on" position, nor were my taillights, which are technically my reverse lights threaded into the taillight bulb sockets, but which—thanks to my neutral safety switch hotwire—always come on when my key is in the "on" position.
Clearly something was wrong with my ignition switch. I considered trying to hotwire the XJ to bypass the switch, but then I realized that, with this being a fuel injected vehicle with an electric fuel pump and computer-controlled injectors, this wouldn't be as simply sending current to the coil and jump-starting the starter motor (that's all it takes on an older vehicle like my 1948 Willys CJ-2A—just a cable between the battery and the coil, and a starter motor solenoid jump with a screwdriver).

I was stuck. The ignition switch was toast, and I really couldn't think of an easy way to bypass it, so I went into the auto parts store, borrowed their phone since I'd left mine at home, and called AAA for a tow.
After growing bored of waiting inside the store, I walked back out and tried something just for the hell of it: I turned the key to start the car and held it in the start position as I banged on the ignition switch with a rubber mallet I had in my car:
After a stutter, the Jeep turned over and fired right up! I canceled my tow and drove home without issue, and the Jeep as been working ever since.
Obviously, this isn't a permanent solution, as my ignition switch is clearly being fried by my electrical system, and will likely give up the ghost sometime soon. But this is a reminder to always keep a hammer in your car, as it's often the best tool for the job, whether that job involves a bad ignition switch, a struggling starter motor, or a number of other things, a few whacks can often at least get you home so you can take your time on a repair.
Because hasty, high-stress repairs are often expensive ones, and tows aren't necessarily cheap, either. And in times of economic difficulty, that could really set you back. So trust in the hammer. You never know when it might be the answer to your problems.