The Youths aren't killing cars, they just don't like the way cars are sold. But it's okay, because this hell planet won't last long anyway. This is The Morning Shift.

1st Gear: Nobody Likes It
Almost no one on Earth seems to enjoy the car buying experience. It can feel sleazy, it can feel scammy, haggling can be nerve-wracking and complicated, and it can be just downright anger- and sadness-inducing. So you might get why no one seems to want to work at a car dealership, either, the Wall Street Journal writes:
Car dealerships are facing a roadblock: convincing workers in their 20s and 30s to work and stay in an auto retail business defined by long shifts, weekends on the selling floor, haggling and commission-based pay.

Nearly 60% of dealership hires are millennial workers, and more than half of those new hires turn over annually, according to a study by Hireology, a talent and management firm.


[...]

Many millennials say car dealers have an outdated approach to selling that doesn't always fit their values, even if the jobs have the potential to pay well. Younger workers aren't interested in haggling with customers and are far less tolerant of the "bait-and-switch advertising" and "old boys' club" atmosphere that is still common at many dealerships, said Earl Stewart, owner of Earl Stewart Toyota in North Palm Beach, Fla.

"Car dealers are selling cars like it is the 1960s," Mr. Stewart said.
Nissan alone reported a staggering 100 percent turnover rate at its dealerships last year, the Journal noted, meaning that at least some jobs saw multiple people quit in the same year.
But it's not just the poor working conditions and environment that's causing young people to quit working in dealerships. Our system of wage slavery and late stage of capitalism is also just making dealership jobs just not feasible in a practical sense:
Millennials are especially averse to working in dealerships because they carry more debt than other generations and are looking for stable pay, but most dealerships pay salespeople only on commission, Hireology said.

G/O Media may get a commission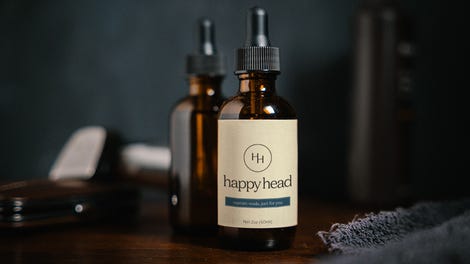 Your pay may be on a sliding scale from month to month, but your student loan payments never will be.
The end result of all this turnover may be impacting sales, the Journal reports, as people selling you a car may end up knowing less about the car than you do.
On the other hand, this whole situation may be good for those that remain at dealerships in the long run. Supply and demand dictates that wages and working environments will now definitely improve for existing salespeople.
Just kidding, most business are stubborn and would rather die a horrible death than pay and treat workers appropriately.
2nd Gear: Geely Is The Biggest Car Company You've Never Seen A Car From
Most Americans have never seen a Geely on the road. After all, it was only founded in 1986, and the few Geelys that have made their way stateside from China are usually for testing purposes. But Geely is now huge, and it owns Volvo and Lotus, and it's only getting bigger. It's on track to sell more than a million cars this year, Automotive News reports:
Geely Automobile Holdings surpassed its top three Japanese rivals to become the third-largest automaker in China after Volkswagen Group and General Motors, helped by models that appeal to the nation's young consumers.

Reporting a 54 percent jump in net income for the six months through June, the automaker said in a filing Wednesday that its vehicle sales this year will beat its target of 1.58 million units. Geely now trails only VW and GM in China, after overtaking Nissan, Honda and Toyota in the period.

I want to try a Geely. Over a million people can't be that wrong, can they?
3rd Gear: Zoox CEO Is Out
I am personally a huge fan of Zoox, the company which so far seems to have made a sort-of autonomous bi-directional car-rig thing, with its mules delightfully named the VH1 through VH5. The "VH," of course, stands for "Vaporware Horseshit," because that's what we called it. Love stuff with a sense of humor.
But while "vaporware horseshit" is almost certainly too harsh a term for the tenure of Tim Kentley-Klay as CEO of Zoox, Kentley Klay is now out of the company:
In case you can't see it in the tweet, Kentley Klay's statement reads (emphasis mine):
I came to this town as a founder only to build the future of mobility, and by the metrics shared here was crushing it against the biggest. But the shocking reality is that this morning – without a warning, cause, or right of reply – the board fired me. Today was Silicon Valley up to its worst tricks. This town sells the story that it backs founders to create real change. Rather than working through the issues in an epic startup for the win, the board chose a path of fear, optimizing for a little money in hand at the expense of profound progress for the Universe [sic]. Cheers to the true believers that have built Zoox from scratch over the last four years. Don't let anyone stand between you and what you know is right. TKK.

Maybe the problem was a propensity to speak in memes?
We can't wait to see what the next Zoox CEO has to say. We've reached out to the company for comment, and will update if we hear back.
4th Gear: Magneti Marelli Might Be Sold To A Private Equity Firm
Fiat Chrysler Automobiles owns components supplier Magneti Marelli, but maybe not for long. It's in talks to sell Magneti Marelli to private equity firm KKR, from the WSJ:
KKR is expected to acquire Magneti through Japan-based Calsonic Kansei Corp., according to the people familiar with the matter, creating an auto parts giant that could cut costs by eliminating overlapping operations. The New York-based PE firm acquired Calsonic last year from Nissan Motor Co. and other shareholders for about $4.5 billion.

The companies are similar in size, each generating a total of more than $9 billion in annual revenue. Together the combined entity would manufacture a wider range of auto parts, including air conditioning, ducts and other products for the car interior, exhaust and lighting systems, compressors and powertrains. That broader portfolio would allow Magneti and Calsonic to address a bigger customer base and reduce their historic reliance on FCA and Nissan respectively for a big part of their sales.

Private equity firms are great. Believe us, we've had personal experience.
5th Gear: A Container Ship Is Plying An Arctic Circle Route
Our planet is dying. We have, through our own hubris, destroyed it through our insatiable consumption and our excess waste. So naturally, a humongous corporation is taking advantage of that, the Financial Times reports:
Maersk Line will this week launch the first container ship on an Arctic route over the top of Russia as the world's biggest carrier of seaborne freight experiments with an alternative to the Suez Canal.

The Venta Maersk, a 3,600-container new ice-class ship belonging to the Danish group, will leave Vladivostok in the next few days bound for St Petersburg, which it will reach by the end of September.

The Northern Sea Route, which stretches from the Bering Strait between Russia and the US along the far north of Russia to its exit close to Norway, has been touted as a potential long-term rival to the Suez Canal for Asia-Europe trade as ice in the Arctic continues to melt.

This summer temperatures in the Arctic Circle have been unusually high, soaring above 30C in some parts.

This, this is what the end looks like.
Reverse: Hell Yeah Tire Chains In August
On this day in 1904, Harold D. Weed of Canastota, New York, is issued U.S. Patent No. 768,495 for his "Grip-Tread for Pneumatic Tires," a non-skid tire chain to be used on automobiles in order to increase traction on roads slick with mud, snow or ice.

Neutral: When You're Fired What Will Your Tweets Look Like?
Will you be crushing it? Or will you choose a path of fear, optimizing for a little money in hand at the expense of profound progress for the universe?