Good morning! Welcome to The Morning Shift, your roundup of the auto news you crave, all in one place every weekday morning. Ultimately nothing matters because we'll all be dead eventually, but until then, stave off the inevitable with the most important auto-related stories of the day.

1st Gear: Ford's Shortening Its Traditional Two-Week Break At Crossover Plant
The two-week summer break is A Thing at a lot of American car factories, and it goes back decades. It helps ease up some overdone supply, and it gives the workers a little bit of vacation. But y'all want crossovers like the Ford Escape and the Lincoln MKC so badly that Ford is shortening the break at its Louisville plant to only one week, Automotive News reports:
"The record sales for Ford Escape through May are being driven by strong demand from our retail customers," Raj Nair, Ford's president of North America, said in a statement. "This is our strongest ever retail start for Escape, with retail sales up more than 6 percent versus this time last year."

Through the first five months of the year, Escape sales are up nearly 3 percent to 129,805 and MKC sales are up 10 percent to 11,161 through May.

All that being said, everyone who gets paid hourly at the plant will be making a bunch more money. People like money. Good for them.
2nd Gear: Nissan's Going To Put Emergency Automatic Braking On Almost All Its Cars
G/O Media may get a commission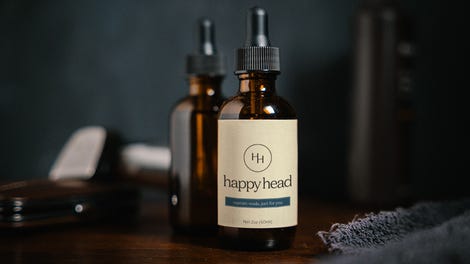 Nissan's going to be the second company to put automatic emergency braking, which uses radar to stop you from driving straight into a wall, into the majority of its cars. Nissan says in a press release:
Nissan today announced that it is making Automatic Emergency Braking (AEB) standard on a projected one million vehicles sold in the United States for model year 2018, including seven of the company's most popular models – Rogue/Rogue Sport, Altima, Murano, LEAF, Pathfinder, Maxima and Sentra (except manual transmission-equipped and all NISMO versions).

Toyota was the first company to pledge this for the American market, and Nissan will be the second, which is cool I suppose, because safety IS cool, my friends.
3rd Gear: Boeing Going For Pilotless Jets
Boeing, the airplane company which makes the airplanes, notes that a lot of airplanes can already fly themselves, so why not the plane that also has you in it? Maybe the plane that has you in it should also have no pilot at all, according to Reuters:
Boeing Co is looking ahead to a brave new world where jetliners fly without pilots and aims to test some of the technology next year, the world's biggest plane maker said in a briefing ahead of the Paris Airshow.

The idea may seem far-fetched but with self-flying drones available for less than $1,000, "the basic building blocks of the technology clearly are available," said Mike Sinnett, Boeing's vice president of product development.

Jetliners can already take off, cruise and land using their onboard flight computers and the number of pilots on a standard passenger plane has dropped to two from three over the years.

I may be mistaken here, but "take off, cruise, and land" already constitutes a large majority of What Most Planes Do. Plus a lot of plane crashes in the past decade have been a result of pilot error, so if you take the pilot out of the equation, that should mean fewer errors.
But our infrastructure probably isn't quite up to the task yet. Maybe soon.
4th Gear: Honda Wants Self-Driving Cars By 2025
Honda wants level 4 autonomy in its self-driving cars by 2025, the Detroit Free Press says:
Honda said Thursday that it expects to deliver self-driving vehicles by 2025, potentially putting the Japanese automaker several years behind its rivals in the furious race to reshape personal transportation.

The company said its goal is to introduce "highly-automated" vehicles by then, featuring the ability to handle nearly all situations on the road without driver intervention.

"This is our timeline, and we can't really speak to where others are in their process," Honda spokesman Sage Marie said in an email. "Honda isn't always the first to the party, but we're usually the best dressed!"

From this statement, I think it is fair to say that Honda will be behind Tesla, Mercedes, Volkswagen, Volvo, and probably a bunch of others, but the next generation of Civic will look fab.
5th Gear: The French Self-Driving Taxi Revolution Has Begun
Self-driving taxi tests are beginning in France, Automotive News says:
Delphi Automotive plans to introduce a fleet of self-driving vehicles that will provide commercial taxi service in Normandy and suburban Paris.

The company, in a statement Wednesday, said it formed a partnership with Transdev, a French provider of commercial mobility services. Transdev will supply vehicle-routing software, while Delphi will equip electric vehicles with radar, lidar and Mobileye cameras.

Delphi said its autonomous vehicles will operate in Saclay, a suburb of Paris, along a fixed route from a railway station to the campus of the University of Paris-Saclay.

This is, as the French say, horse hockey. I don't want a self-driving taxi to tootle around a banlieue. I want it to drive for hours around the Arc de Triomphe.
ACCEPT NOTHING LESS THAN THE BEST, FRANCE.
Reverse: New Automotive Startup Created
On this day in 1948, a hand-built aluminum prototype labeled "No. 1″ becomes the first vehicle to bear the name of one of the world's leading luxury car manufacturers: Porsche.

Neutral: Would You Feel Comfortable Getting On A Self-Flying Plane?
I think I'd be cool with it.