Admit it. Ever since you were a kid you'd have committed any atrocity if it meant you could own a real robot that turns into a car and vice versa. Because it's incredible. The Transformers concept is such a wildly appealing idea that not even a series of abominable movies can stunt the raw desire flowing through every gas-soaked vein in a gearhead's body.
Well, now that dream can become a reality! Well, at least 10 realities, and reality at 1/12th scale. Because someone made an actual, working robot that can transform into a car and back. The Transformer will debut at the upcoming Maker Faire in Toko, made by Kenji Ishida, founder of Brave Robotics.
Sure, you can't actually get inside it and show all those old schoolyard bullies Just Who's Laughing Now as you smash their Saturn Ions into the roofs of their houses, but it's still amazing to see a remote-controlled, 1/12th scale robot fold itself into a vaguely Aventadorish looking car, and then back into a robot.
The body parts are made with 3D printing for this first limited run of ten units. The Transformer comes packaged in a special case that includes a remote controller and batteries. This is actually version 7 of the transforming robot— Brave Robotics has been at this since 2002. In fact, according to their timeline, the plan is to have a working 1/1 scale version by 2030. Prior to that, a larger production run of these smaller-scale models is being considered.
As if a walking R/C robot that transforms into a working R/C car isn't enough for you demanding bastards, the video suggests that the robot can shoot projectiles from its arms and has an integrated WiFi camera. Oh, and working headlights as well.
G/O Media may get a commission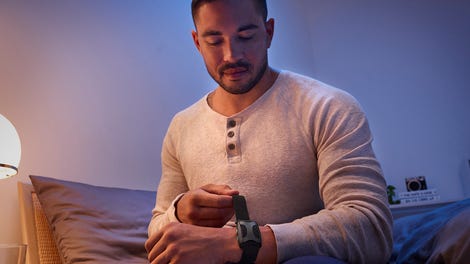 There's no word yet on price, and if you order one be prepared to wait a month for it to be built. You can pick your own color, though.
(Sources: Hobby Media Italy, Brave Robotics)