Mercedes-Benz' styling department was firing on all cylinders in the late 2000s, from their awesome SL hardtop convertible to the pinnacle of their avant-garde design: this sleek and surprisingly powerful 518 horsepower CLS63 AMG. Now yours for the price of a moderately-equipped Ford Fusion AWD.
This 2008 Mercedes-Benz CLS63 AMG is fast. Really, really fast. It has 518 horsepower coming from its massive 6.2 liter naturally aspirated V8, and it scrambles from 0-60 miles per hour, with 4 people in the car, faster than a Ferrari 360 Modena. It can also make short work of the twisties, with its Airmatic suspension that can be adjusted on the fly to suit various driving situations.
It also has the usual Mercedes amenities such as massaging ventilated seats, radar guided cruise control, and a button that automatically opens and closes your trunk for you, because who the hell has time for that anyway?
G/O Media may get a commission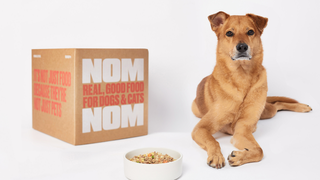 The car's 46,000 miles are reasonably low for the year, and it looks as if the car was previously taken care of quite well, with a warranty available from the dealership for a nominal fee. Not only are the naturally aspirated versions of these cars more reliable than their turbo and supercharged siblings, but there is more instant response from the punchy brute, with no lag in power whatsoever.
This car is perhaps the most beautiful 4-door car that Mercedes has produced in the last few decades, and it will certainly withstand the test of time. Now's your chance to get it for pennies on the dollar.
For more awesome performance deals, check these out:
---
Tavarish is the founder of APiDA Online and writes about buying and selling cool cars on the internet. He owns the world's cheapest Mercedes S-Class, a graffiti-bombed Lexus, and he's the only Jalopnik author that has never driven a Miata. He also has a real name that he didn't feel was journalist-y enough so he used a pen name and this was the best he could do.
You can also follow him on Twitter and Facebook. He won't mind.