Are you car shopping for a special gearhead this holiday? Forget about new, they'll just complain about depreciation. And don't get something too flashy, they won't like the attention. You want to find something unique, but still has serious performance credentials. You want a Sport Quattro.
Over the years, Audi has made some pretty great cars. From bonkers fast wagons, to super sleek luxury sedans, ultra-stylish sports cars and championship winning diesel powered racecars. But if you are going to own only one Audi, it needs to be a Sport Quattro. Now one can be yours, for the price of several R8s.
I'm of the philosophy that any car is instantly made cooler when turned into a rally car. Think about that for a moment, pick any car in the world, add rally lights and off-road tires and picture it sliding around a mountain pass. You can rally almost any car, but few cars will rally well.
G/O Media may get a commission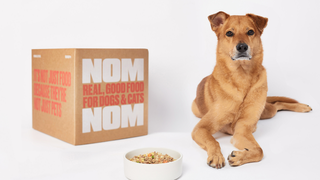 The 1984 Audi Sport Quattro was the road legal version for what was one of the greatest rally cars of all time, the S1. This example with only 8237 km, listed on RM Auctions, is only one of 214 cars built for Group B homologation. In order for Audi to legally compete with the S1, a production version of that car had to be available customers. It was powered by the famous 302 hp, 2,133 cc DOHC 20-valve alloy-block inline five-cylinder engine with a KKK-K27 turbocharger complete with Bosch electronic fuel injection and paired to a five-speed manual transmission and quattro all-wheel drive.
In Germany, the car ultimately retailed for more than 200,000 Deutschmarks, which was a substantial sum that bought owners more than a taste of competition-proven performance. The road going models boasted a more reasonable 302 brake horsepower and 258 foot-pounds of torque, but they were no less aggressive to drive than their racing counterparts. Advancements like a selectable ABS system allowed drivers to specifically tailor the vehicle to a variety of road conditions.
The road going 1984 Audi Sport Quattro offered here is without a doubt one of the finest examples extant, if not the finest. It was acquired by its current American-based caretaker from its first owner, noted Japanese collector Yoshikuni Okamoto of Kobe, and at that time, it had just 8,300 kilometers, which are very much believed to be from new. Notably, Sport Quattros were not officially imported to the United States, making them even scarcer on these shores.
Of course, a car this rare with such legendary racing pedigree is not going to be cheap. RM estimates an auction price from $350,000 - $500,000. You could have a huge garage full of modern Audis for that kind of money, but none of them will be a Sport Quattro.
(H/T to Petrolicious)

If you have a question, a tip, or something you would like to to share about car-buying, drop me a line at AutomatchConsulting@gmail.com and be sure to include your Kinja handle.