Good morning! Welcome to The Morning Shift, your roundup of the auto news you crave, all in one place every weekday morning. Here are the important stories you need to know.

1st Gear: We're Not Saying It Was Cars And Coffee, But It Was Cars And Coffee
Sales of the Ford Mustang absolutely plunged last month, declining a staggering 32 percent, Bloomberg reports. And what's worse, it was actually outsold by the Chevy Camaro, of all things in life. Things are apparently so bad that Ford is now idling the Mustang factory in Flat Rock, Michigan:
The second-largest U.S. automaker idled the factory in Flat Rock, south of Detroit, to match production capacity with demand, Kelli Felker, a company spokeswoman, said in an e-mailed statement. The plant, which employs 3,702 workers and makes Mustangs and Lincoln Continentals, will resume production Oct. 17, Felker said. Under the automaker's labor agreement, workers will be paid during the shutdown.

Ford and Bloomberg aren't really providing much explanation for the plunge beyond some completely meaningless blather about incentives, so we're left to speculate as to how this sort of thing could happen.
And we're pretty sure we know exactly how.

You can't be that guy in the Mustang at Cars and Coffee if you're not the guy with the Mustang.
G/O Media may get a commission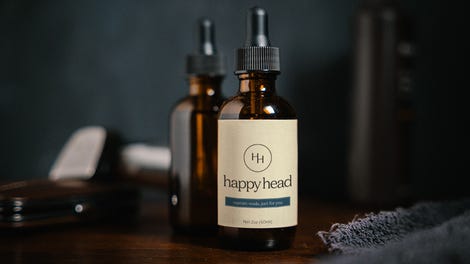 2nd Gear: Lincoln Is So Hot Right Now (In China) (Not In Other Places)
Lincoln sales in China are already up 191 percent, Reuters reports, with about 21,000 Lincolns sold in the first three quarters of the year. That's very healthy!
Unless you compare it to something like Cadillac sales in China, which are only up 35 percent but are more than triple Lincoln's sales. Or Lincoln's sales growth in the United States, which (if my math is correct) are only up eight percent during the first three quarters.
Keep trying, Lincoln, and make your cars for Elvis a little bit more.
3rd Gear: FCA Canada Strike Averted
It seems like threats of strikes are like threats of apocalypse on Star Trek. The countdown will always look like it's set to expire and destroy everyone, but then it's averted at the very last second. That's what happened in Canada last night, Automotive News says, after Fiat Chrysler factory workers there asked for wage parity with their Canadian brethren at General Motors:
Fiat Chrysler reached a tentative labor agreement with Canadian union Unifor late Monday, averting a strike just minutes before workers were set to walk off the line after midnight.

The pact, patterned off a deal the union reached with General Motors on Sept. 20, includes $245 million (C$325 million) in investments at an assembly plant in Brampton, Ontario. The union said an outdated paint shop had threatened the factory's long-term viability.
The Brampton plant is also getting a new paint shop. They sound really happy about that.
4th Gear: Close The Books On The Viper
One dealer bought damn near every last Viper, and that's all she wrote, according to The Detroit News. The order books are now closed:
The 2017 Dodge Viper is an endangered species with Fiat Chrysler Automobiles NV no longer taking orders while it assesses how many cars are available for the supercar's final year of production.

Dodge boss Tim Kuniskis, head of Fiat Chrysler-North America head of passenger car brands, recently told The Detroit News that the company has no plans to extend Viper production past the 2017 model year.

"That's the end," Kuniskis said last week. He added, "We have orders for Vipers way out into next year."

If you still wanted a Viper, just head down to that one dealership. They even said they're not going to jack the price up above MSRP, which is cool and good.
But every last nail in the coffin for the Viper is still making me sad.
5th Gear: The European Union Is Going Big On Electric
Now that all the German companies are finally getting their electric ducks in a row (ahem, Mercedes, Volkswagen, and BMW), the EU is starting to act like a moral crusader. It's making noises about swinging hard for electric, Bloomberg reports:
The European Union expects to revise auto-emission standards in the first half of 2017, according to a top adviser who said the bloc could aggressively nudge the car industry toward electric cars. "We really have to get emissions going aggressively down," said Peter Vis, who advises the European Commission on transport.

For electric vehicles to gain market share "it makes sense to have common standards so we have economies of scale," he said at a Bloomberg New Energy Finance conference on Tuesday in London.
Oh, now you say something.
Reverse: Blind Driver Sets Land Speed Record
On this day in 2008, a man from Belgium named Luc Costermans sets a new world speed record for blind drivers: 192 mph. Costermans set the record in a borrowed Lamborghini Gallardo on a long, straight stretch of airstrip near Marseilles, France. He was accompanied by a carload of sophisticated navigational equipment as well as a human co-pilot, who gave directions from the Lamborghini's passenger seat.

Neutral: What Will Be The New Cars And Coffee Car Of Doom?
My money's on the Camaro.