Yet another executive leaves Tesla, missing Mazdas, burning Nissans, and the mystery of how Polestar plans to sell cars. This is The Morning Shift for Friday, September 21, 2018.

1st Gear: I Feel Like I'm Writing This Same Story a Lot
You may be wondering how Tesla could keep losing so many executives, but a lot of people work there, okay? Anyway, it's Friday, so yet another is leaving, according to Bloomberg:
Another Tesla Inc. vice president is leaving the company, according to people familiar with the matter, as Elon Musk struggles to contain an exodus of senior executives.

Liam O'Connor, vice president of global supply management, has resigned from the electric-car maker, said the people, who requested anonymity because the information hadn't been made public. Tesla representatives didn't immediately respond to a request for comment. The stock fell in early trading.

O'Connor, who joined Tesla in March 2015 from Apple Inc., is at least the fifth senior executive to be parting ways with the carmaker within the span of a few weeks

In the past few months Tesla has lost its chief accountant, head of HR, VP of communications, someone who is an engineer but is NOT the chief engineer because that can only be Elon, its VP of global supply chain management, and very possibly a few more I'm forgetting at the moment because who can keep track these days.
I'm sure it's fine.
2nd Gear: 44,000 Missing Mazdas Because of Rain
Okay not really missing, but "missing." It's not like these Mazdas existed and then they just vanished. They never existed to begin with, and that's precisely the problem. It rained a lot in Japan back in July, and because of that, Mazda now has to make up 44,000 units of production – cars that were supposed to be built, but never got built, Automotive News reports:
Mazda Motor Corp. says it lost 44,000 units of production, including some output of vehicles bound for the United States, because of interruption from heavy rain this summer.

The Hiroshima carmaker suspended output in July because of torrential downpours and widespread flooding in western Japan and resumed normal operations on Sept. 10.

It detailed the impact in a news release Friday saying the disaster dented output by 44,000 vehicles.

G/O Media may get a commission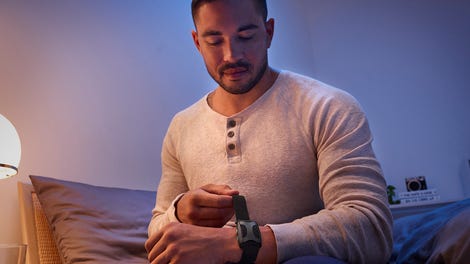 It's funny, really. Our insatiable thirst for gasoline-fueled vehicles will heat up the planet so much that all it will do is rain, and no more vehicles will be built. We are our own worst enemy.
I, myself, own two gasoline-fueled vehicles. I'll see y'all in hell.
3rd Gear: Nissan Recalls 215,000 Cars Over Risk of Fiery Death
Nissan, a car company which makes cars, is finding that those cars can sometimes catch fire. That's why it needs to recall 215,000 of them, the Associated Press says:
Nissan recalled nearly 240,000 cars and SUVs worldwide due to a fire risk and is advising people to park the vehicles outdoors in rare cases.

An anti-lock brake pump can leak brake fluid onto a circuit board, causing an electrical short and increasing the fire risk, according to the company. If drivers see the anti-lock brake warning lamp for more than 10 seconds after starting the engine, Nissan urges them not to drive the vehicles and park them outdoors and away from structures or other vehicles.

The recall covers certain 2015 to 2017 Nissan Murano, 2016 and 2017 Nissan Maxima, 2017 through 2018 Nissan Pathfinder and 2017 Infiniti QX60 vehicles.
So, just to re-iterate, if you drive an affected Nissan, and your ABS light turns on for more than 10 seconds, please park your car far, far away. In a desert or something. Or in an ice field. Whatever. As long as there's nothing that can burn. Then please get out of the car, and run. Run as fast as you can.
Get someone else to take it into the dealer to get it fixed. Someone you truly despise would be best.
4th Gear: I Don't Really Understand How This Is Different From A Normal Dealership But Okay
Polestar officially had its launch in North America at an event last night (we were invited, our esteemed News Editor, Erik Shilling, said he would be "happy to go," and then promptly forgot to RSVP, to which I say GET IT TOGETHER ERIK), where it didn't debut any new cars, but mostly detailed its plan on how to sell those cars. Thankfully, other people did go (ERIK.) and dropped the knowledge of how it's supposed to work. From Bloomberg:
The idea behind the service is less like leasing or car-sharing and more like that of Netflix Inc., with customers choosing from an all-inclusive subscription model that combines automotive costs such as insurance and maintenance into a single monthly payment. No money will be required upfront.

Retail spaces planned for North America will be no-commission "guide shops" where buyers can evaluate the cars in real life without feeling pressure to buy from salespeople. Consumers will also be able to research, configure, and purchase the Polestar vehicles online at any time. The model is similar in some regards to that of Tesla Inc., which installed boutique shops in trendy neighborhoods as it rolled out its cars, rather than using traditional car showrooms and dealerships.

But as we've already established, you can also just buy the car. The dealerships employees won't work on commission (like Saturn, remember Saturn?) so that's nice and cool and good.
Anyways, this sounds like a non-commission no-haggle dealership, now with buzzwords.
Erik.
5th Gear: That's A Good Chunk Of Change
A startup called Convoy, which is supposed to be (I know, I know, this is a cliche, but hell, just go with it) "the Uber for freight" just raised a whole bunch of money, the Wall Street Journal reports:
Digital freight-booking startup Convoy raised $185 million in a funding round led by an investment arm of Google parent company Alphabet Inc., GOOGL 1.47% adding big new backing for the company competing in an increasingly crowded field trying to reshape U.S. shipping operations.

The funding round led by Alphabet's CapitalG, one of the biggest investments yet in a lineup of technology-driven freight startups, brings Convoy's total raised to $265 million, and Chief Executive Dan Lewis said it gives the business a total value of over $1 billion.

Seattle-based Convoy is one of a stream of operators trying to bring to the freight world what Uber Technologies Inc. built in the on-demand passenger industry. Those companies include Uber itself with its Uber Freight business, and other technology-focused businesses like Transfix, Cargomatic Inc. and Trucker Path.

The way it's supposed to work is that employees of retailers and whatnot can go into an app and book freight companies to share their goods. Convoy would essentially act as the marketplace for such things, connecting shippers with people who need things shipped.
But probably not, like, one sweater for you or whatever. They're probably going to be booking whole trucks. A whole truck for your sweater is a bit much.
Reverse: He Died But He Saved A Ton Of Lives
On September 21, 2002, Swedish engineer Nils Bohlin dies after a heart attack. Bohlin spent most of the 1950s developing ejection seats for Saab airplanes, and in 1958, he became the Volvo Car Corporation's first safety engineer. At Volvo, he designed the first three-point safety belt–a seatbelt with one strap that crossed diagonally across the user's chest and another that secured his or her hips. "In a way," Bohlin said shortly before he died, "my design works as much because the belt is comfortable for the user as it does because it is safer. The pilots I worked with in the aerospace industry were willing to put on almost anything to keep them safe in case of a crash, but regular people in cars don't want to be uncomfortable even for a minute."
Neutral: What Boat Will You Get?
We will soon all just be deluged with rain and more rain. What boat will you get? I want a blue one.