YES! Have confirmed that the 3.2 Roadster will be sold in America. Usually, we in the US are left to look on in envy as Europeans get all manner of wacky low-volume sportscars, but the firm's parent company, Funke & Will AG (How's that for '80s flashback?), will be showing the vehicle at the Chicago Auto Show in February. Sales will commence later this year. The base Roadster has a 3.2L Volkswagen V6 with 255bhp powering 890kgs. A Turbo model brings 355bhp and a 0-60 time of 3.8secs, while a further 415bhp upgrade is capable of nearly 200mph. No prices yet, but the company plans on announcing which dealerships they'll be working with in late February, so expect more details then. Yes! The full press release follows the jump.

GROSSENHAIN, Germany, January 28 /PRNewswire/ — The YES! Roadster 3.2 will be on display during the 100th Chicago Autoshow from February 6th to February 17th 2008. We are looking forward to welcoming on the exhibition stand SH34 in the South Hall.
The overwhelmingly positive response from media, customers, experts and business partners reflects the great interest of the public in the puristic lightweight and proves once again the successful implementation of this concept, true to the motto: PURE DRIVING PLEASURE.
Due to the equally positive feedback from America, Funke & Will AG has extended distribution of the YES! Roadster 3.2 to North America and Canada this year. For this purpose the company has founded YES! North America Inc.
The current model is equipped with a 3.2ltr V6 motor. With its 255 hp, the 890 kg two-seater can accelerate to 60 m/h in just 4.8 seconds and gives you the driving pleasure typical of the YES!. If that's not enough for you, set your sights on the YES! Roadster 3.2 Turbo. With this turbo version, Funke & Will advance into the realm of super sports cars. Thanks to an exhaust gas turbocharger, the same original aggregate yields 355 hp, catapulting the driver of the merely 930 kg roadster from 0-60 mph in just 3.8 seconds with a top speed of 175mph. A specially developed rear spoiler ensures the necessary downforce to keep the 355 hp safely on the road. If more power is required there is an option for a 415bhp upgrade pushing the YES! Roadster 3.2 turbo almost to the majic 200mph barrier.
G/O Media may get a commission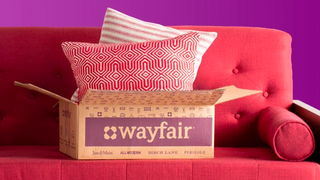 Big deals
Wayfair Surplus Sale
In either guise the YES! Roadster 3.2 and Turbo offers supreme handling with almost supercar performance in the 3.2 Turbo. With comfort levels that make the car and everyday option and a generous choice of optional extras from heated seats to high quality satnav.
A select group of dealers are to be anounced at the end of Febuary which will service North America from the east to the west coast with additional dealers appointed in Canada.