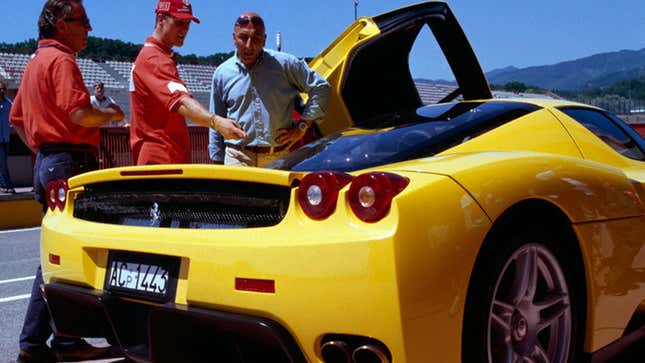 For most people, the Ferrari Enzo is red. For a select few, however, sunlight gleams from above and below. Their car is a cracked egg, spilling life onto winding pavement. It is a duck bill quacking for all to hear.
The 2023 Ford F-150 Raptor R Is Here
It is hard to say how many yellow Enzos are out there. Ferrari is notoriously — mysteriously, even — shady about production numbers. We know there are a few black ones, grey ones and one orange one. I am not here to declare that yellow is the rarest of Enzos. Nor am I to say that it is the best of the Enzo colors. There are blue Enzos, I am sure as soothing and alluring as the blue LaFerrari that buzzed me on the Merritt Parkway one early morning a few years ago, green shadows filtering through the trees leaning over the road for a glimpse.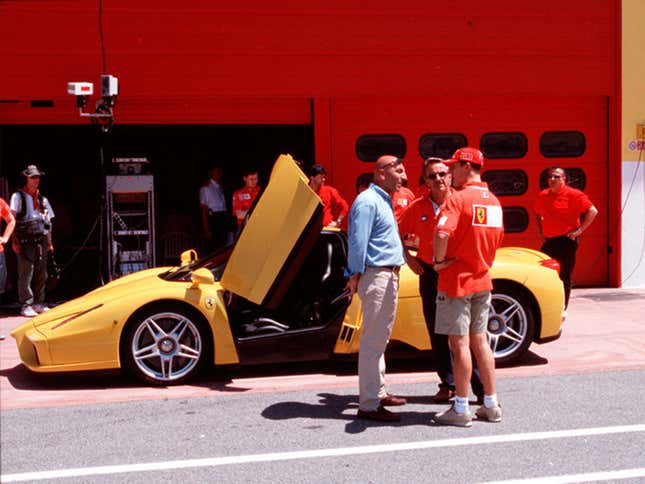 I am here only to celebrate these Enzos as they are. Vibrant. Startling. Deliberate. What are we beside a Ferrari Enzo that is not only a Ferrari Enzo but also yellow? What is it to be so open to the world? So attention-seeking but also vulnerable?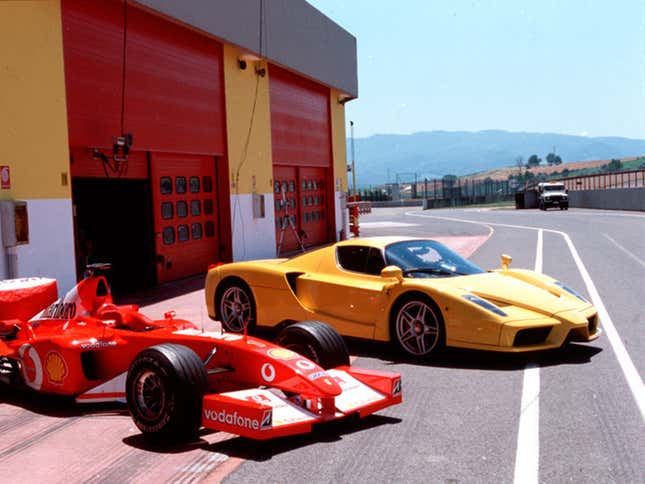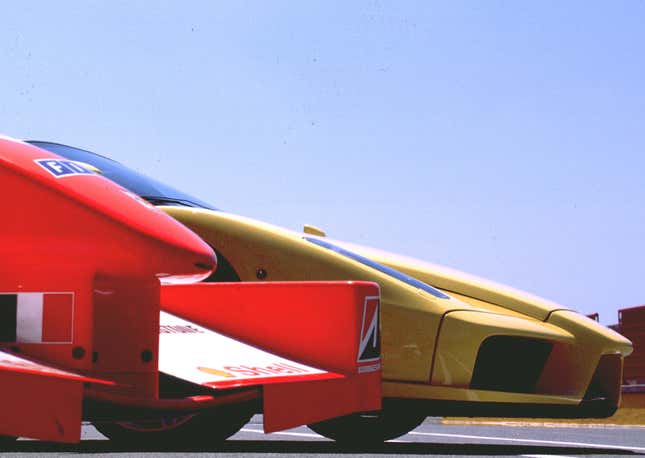 There is something confident, of course, about a red Enzo. To say that yes, you do not care that it is the obvious one, the played-out one. It's a Ferrari. It can be red and that's enough.
But the yellow Enzo is a red Enzo evolved. It does not seek to be subtle, or refined. It is bright as an Enzo can be. Look at it here beside the Tegernsee at the bottom of Germany. The V12 grumbles like a hot rod V8 with another half. The color turns shade into light, dusk into day. It is not a solar car; it is a sun. A carbon fiber fusion generator, energizing the rest of the world around it.