Harry Donovan is a 95-year-old World War II veteran who flew more than 20 missions over Germany. Now living in Indiana, he had a 1967 Mustang that he paid someone $10,000 to restore. That never happened because Donovan was scammed out of his money. But some gearheads came together to help him out.

After The Indianapolis Star published a story that detailed exactly what happened to Donovan—that the hired man stole Donovan's money and then ran off with the Mustang's engine, transmission, bumper, hood and other parts—overwhelming community support from other enthusiasts and veterans' organization are coming together to right the wrong, the paper now reports.
From the story:
This time, his car is going to be restored — and the right way.

The do-over is coming courtesy of a group of "car guys," veterans' organizations and others who offered to help after an IndyStar story in July detailed Donovan's plight.

Even better, the restoration pros will be donating much of the costly labor, while raising money and securing donations of parts they'll need to do the job. The goal is to get the car restored without Donovan having to pay twice.
G/O Media may get a commission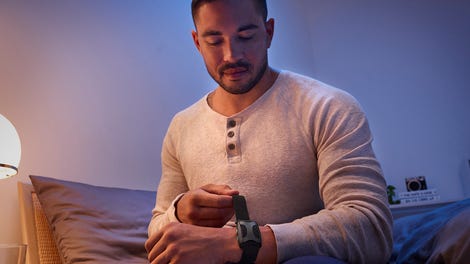 The original IndyStar article was prompted after Donovan's family contacted the Indystar Call for Action, "a free consumer hotline," which couldn't get in contact with the criminal who ripped him off. It couldn't really fix the situation, either.

The owner of a shop called The Finer Details, Ken Mosier, is leading the project. He says that if everything goes smoothly, they can get the car back to Donovan in about six months. Not one of Mosier's employees, who have volunteered their free time, nor anybody else involved, stands to profit from this restoration, which would cost an estimated $50,000.
On top of all that, the Hamilton County prosecutor has put a detective on Donovan's case. The investigation remains ongoing, "but is nearing completion."
You can read the rest of the story here.