Today's Nice Price or Crack Pipe VW Bus is cool enough that you might just want to see it arrive at your Bus Stop. Of course, if the fare's too high, you might just want to let it pass.
So, it turns out many of you were individually - or hell, as a group, I don't know - stationed in Okinawa. Apparently there, for about five hundred American, you can pick up a car like yesterday's 1989 Toyota MasterAce Grand Surf Saloon turbo diesel 4x4. That ubiquity and seeming dispensability led most of you - 90% in fact - to consider this one's ten-grand asking price to be Crackalicious, even though it's now a long way from Okinawa.
Okay, so you didn't think much of the price of that RHD, four-banger, van, let's see why you think of what's being asked for today's RHD, four-banger, BUS!
G/O Media may get a commission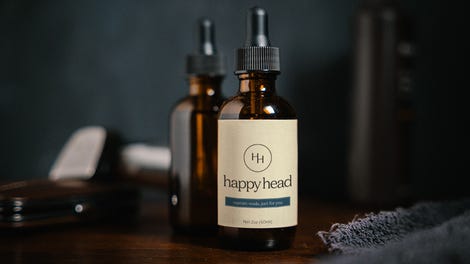 Volkswagen's Type 2 has been many things over the course of its existance - hippie hang out, movie magic Libyan terrorist PhotoMat flattener, moving chicane. Most recently, they have become what we in the biz like to call, expensive. Let's find out if this 1975 right-hander fits the bill.
I know it's pretty random to have two RHD minivans in a row, but this Bus is just too interesting to let slip by. How interesting? Well, first off, as I've noted ad nauseum, it dresses right. That means, much like yesterday's Toyota, that the slider's on the traffic side - have fun at school kids! Thunk, thunk. Next up, it has the end-all and be-all of roo bars/spare carriers on the nose that is apparently there to protect the externally-mounted radiator.
That radiator is hinkey, there is no doubt. And it calls into question the quality of the installation of the Subaru motor now resident in the Bus' ass-end. That mill is said to be an EA81 which is one of Subie's old school flat fours. From the factory the 1,781-cc OHV four was good for 73-bhp and 94 lb-ft of torque.
That's not a big difference from the 60-some horse type 4 engine that originally called this VW's ass home. At least the water-cooled mill will be quieter. In fact, the whole thing should be like a library inside owing to the copious quantity of what looks to be Dynamat throughout the thing.
The Bus has been lowered and the predominantly red paint scheme has a fade like '80s Jazzy Jeff. The pop-top seems to work and needs nothing but net, while on the inside there are a pair of thrones out of a Subaru Forester and a space big enough in the middle to play naked twister.
Adding to the plusses, the ad says the title is clean, the reg is current, and shifting is DIY. Overall, - especially with that roo bar - it seems like something Mad Max would have driven before snapping and turning Australia into the Thunderdome.
Ah, but would Max have paid $16,500 for this wasserboxer Bus? That's the asking price - although the ad claims that serious offers will be considered. Me, I offer little in the way of seriousness so I guess it's up to you to decide if this Bus is worth that kind of scratch.
What do you think, is this '75 Bus worth $16,500? or, does that price make this a Bus that you would not stop?
You decide!
Los Angeles Craigslist, or go here if the ad disappears.
Help me out with NPOCP. Click here to send a me a fixed-price tip, and remember to include your Kinja handle.