Reader Darrell was shopping recently for a new car and snapped a picture of the College Park Hyundai dealership in Maryland that's charging $1495 for dealer-installed door edge guards. "They were on every car on the lot," wrote Darrell. And at that price point, they better be filled with pearls and caviar drenched in panther blood.
Let's call and find out.
When I called College Park Hyundai's General Sales Manager, Sudip Gutpa, he was guarded and asked what I was investigating. I noted that the markup on the door edge guards seemed pretty high. "What's your point?" he asked. I pointed out that you could get door guards for $8 on Amazon, and I asked what his rationale was for the pricing.
"In the state of Maryland, it's legal to have dealer markup due to vehicle demand," said Gupta. "I suggest you call up 300 other dealerships around the Beltway."
G/O Media may get a commission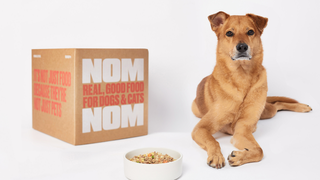 "So it's your assertion that this is a common business practice?" I asked. Gupta said he wouldn't be the best person to talk to and that he doesn't set the sales policies. When I pressed him twice to transfer me to the person who would be best able to provide comment, he said the dealership was very busy and hung up.
I thought Gupta's idea to ask other dealerships sounded great, but 300 seemed like overkill. I dialed Pohanka Hyundai of Marlow Heights, 15 miles away from College Park. They said they would charge $100 for the door guards. When I told them how much College Park wanted to charge, the salesman said, "You serious? That's ludicrous. Please."
Nearby Ourisman Hyundai said they would throw them in for free. I asked them what they thought of College Park's price. "Wow," they said, "That's freakin' incredible."
I sent a summary of what I found back to Gupta at College Park Hyundai, cc'd to their marketing department, and asked if they want to add anything to their previous comments. No response so far.
With such a huge markup, College Park is able to advertise a lower base price and then make up for it with an inflated markup. Interestingly, on their Google review page there is a comment listed as being from the dealership owner that says, "We are under new mgmt as of Jan 2010. While we sell 140+ vehicles and service 800+ vehicles per month, we have work to do!" Well, if by "work" they meant cranking out a 200x markup for an ancillary part, then they are crushing it.
UPDATE: As several of you have pointed out, this is probably just an issue of bad spacing and line break choices on the door sticker. However, by phone and email we gave the dealer two chances to address their confusing sticker, and their response was to either say "the markup is legal," or to ignore us — which is a problem in and of itself.
---
Ben Popken is the founding editor of Consumerist, and runs Stealerships, Jalopnik's aptly-named consumer protection section.