Seeing today's Nice Price or Crack Pipe Saab might make you think you've arrived at Valhalla, that is if its price doesn't have you saying "vad i helvete?"
If the first rule of Fight Club is never talk about Fight Club then the same fundamental canon about yesterday's 1UZ-FE-equipped 1983 Toyota Celica must be "don't show pictures of the aforementioned Celica."
The fact that the car was presented on a lift with no interior pics nor any snaps of the touted Lexus lump made consideration of its price tough for many. Another foiling factor was that price itself, which came in at a solid 87% Crack Pipe loss. Now, if they had only said they would throw in the lift…
Putting today's 1986 Saab 900 Turbo convertible up on a lift would give you an idea of the extra structure the company put into the unit-body when they cut off its structurally significant head. The 900 Turbo is one of the few sporty cars that is appreciated both in hardtop (two door and hatch) and the ones that will tousle your locks, although the latter is almost 400 pounds heavier than the former.
G/O Media may get a commission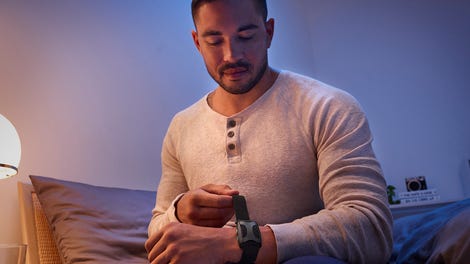 This one is claimed to be "restored" with fresh paint, new upholstery, replacement wheels and tires, and a spankin' new top. From the pictures provided it all looks to have been a successful undertaking. Everything on the outside appears to be straight, clean, and complete. And man, these 900s—which can trace their roots back to the original 99 of 1969—still look weird and wonderful to this day.
Mileage is a nominal 81K as claimed by the six barrel odometer. Fewer shots are offered of that reupholstered interior. From those that are, it looks like a nice place to hang. Plus, Saab seats are among the best there are, almost as good as Rhianna's.
Power comes from a 153-bhp, 16-valve 2-litre four and that sits on top of (literally) the car's five-speed FWD transaxle. We don't get to see that drivetrain either, possible owing to the fact that opening the 900's massive hood is a complicated, multi-stage affair. The seller assures us however, that the car is "fun to drive, quick, fast, smooth and straight forward."
There's not much more to say about this Swedish beauty other than it seems to have spent its life in Florida, which means it definitely has a freaky side, and that it's now being offered, somewhat inexplicably, in Connecticut.
That offer is to exchange the car for $20,000. Yes, there's that many zeros there on purpose. Look, if you want a nice 900, you're going to have to pay for it and I'd wager that finding one that's mechanically sound and then painting it and providing it with some new duds is going to cost as much if not more.
Here all the work is already done, and all your lazy ass (I'm projecting here) has to do is hand over the cash. A lot of cash.
What's your take on that deal? Is $20,000 a fair price for a restored and seemingly sweet 900 droptop? Or, does that price have you seeing Eric the Red?
You decide!
New London CT Craigslist, or go here if the ad disappears.
H/T to David Hume for the hookup!
Help me out with NPOCP. Click here to send a me a fixed-price tip, and remember to include your Kinja handle.