There are some cars sold here in the U.S. market as domestic brands which have been built elsewhere. No brand's sales lot is more indicative of such a strategy than Buick. The majority of the company's lineup is built by Opel and imported with a tri-shield badge, including the Encore, Cascada, and Regal.

Full disclosure, my wife and I spent yesterday at the Buick dealer and drove away with a new Opel Insignia Sport Tourer 2.0 SIDI Turbo S/S AWD. Here in America, that's known as a Buick Regal TourX. More on that to come in future blogs.
Don't get me wrong, I think the Regal TourX is a handsome car. It's the last American nameplated wagon left on the market, and ours is Rioja Red, which is a spectacular color. It's not high on my list of priorities, to be sure, but I can't help but think it might look just a little bit better with an Opel bolt badge.
G/O Media may get a commission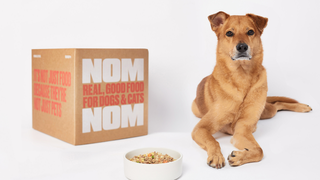 So here is the question I pose to you, dear reader; Is rebadging a car a cool or tool thing to do? By putting Opel badges on a Buick, or say Holden badges on a Chevy SS, or Aston Martin Cygnet bumpers on your Scion iQ, or Mercedes badges on your Freightliner Sprinter, are you giving a nod to other car folk that you're one of the cognoscenti, or simply pointing yourself out to be a bit of a knob. Are there certain circumstances in which it works, and others which it does not?
I grapple with both sides of the argument. For the record, I am absolutely the kind of person who would build a Cygnet clone.