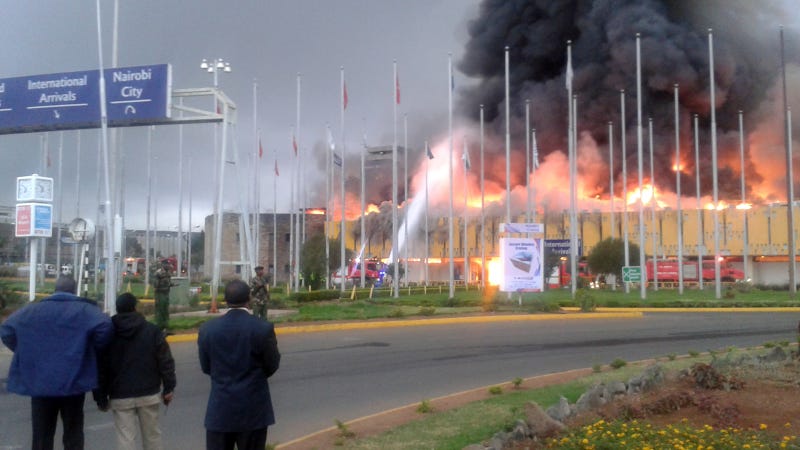 In the aftermath of a massive fire that gutted the main hall of the Jomo Kenyatta International Airport in Nairobi, Kenya on Wednesday, officials are investigating whether the airport was looted by first responders. Worst firefighters ever? Maybe.
The Associated Press reports that government officials believe the firefighters looted electronics, a bank and an ATM during and after the blaze. Another official said an overnight police guard may have tried to steal a safe. The cause of the fire has not been determined, but terrorism has been ruled out.
While it may seem sad and hilarious to us, this kind of thing is apparently business as usual for government officials in Kenya. From the story:
All public servants in Kenya, including police, firefighters and soldiers, are poorly paid and frequently accused of corruption. Police officers who guard the entrance to Jomo Kenyatta International Airport are well known in Nairobi for demanding bribes from taxi drivers and other vehicles with Kenyan drivers.
The fire was a difficult one for first responders due to its dated construction, which made areas hard to reach with fire hoses. Still, their response was criticized as "slow and inadequate," hampered by a lack of water in fire trucks and personnel to drive them.
Glad they managed to find time to possibly steal shit, though. It's all about priorities.
Photo credit AP